24/7 Streams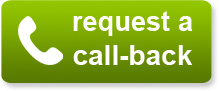 Lightcast's 24/7 Channel is an innovative video delivery product, which allows you to create a 24/7 stream out of your uploaded on-demand video content, simply by draging and dropping your videos into schedule, assigning them a certain "broadcast time".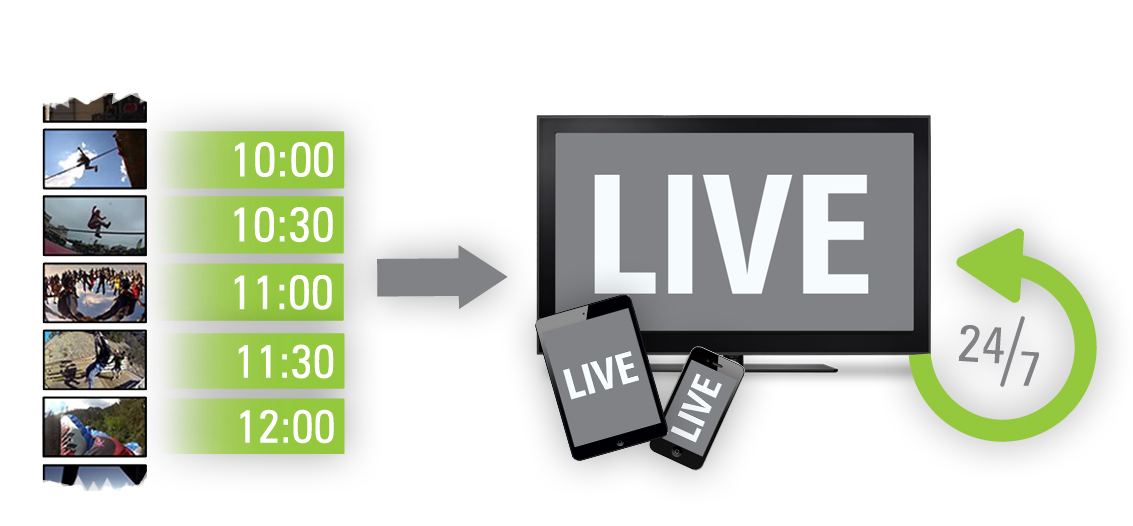 Already a Lightcast.com Client and want to test the 24/7 Scheduler & Playout System? Please contact Customer Care or submit a Ticket inquiring about a 30-day trial.
Click on "Configure Channel" to name your channel, give it a nice thumbnail and a description, set the screen format, also publish it as TV-Show on cross.tv, etc.
We recommend to deactivate your 24/7 Channel in order to hide it while you work with it, filling it with content and until you decide that it is ready to be published.
In the main schedule field at the bottom in your 24/7 Channel Editor you will find the 24/7 Scheduler. Here you can create a continuous stream for every day, like your own personl Television program. Simply drag and drop your own videos into the schedule.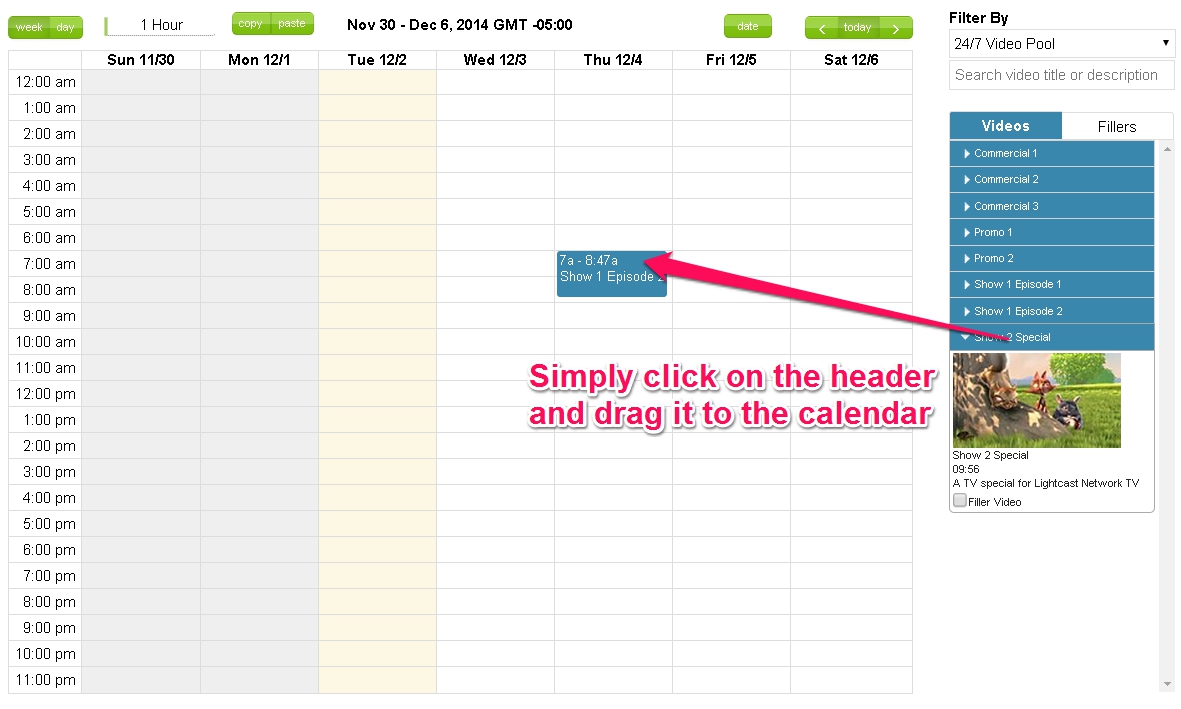 The nice thing about the scheduler is, that you don't need to fill every second of gaps between scheduled videos. The Lightcast 24/7 Channel engine does this for you automatically. The only thing you need to do is mark some videos as "Filler Video" by using the checkbox in the column on the right. Use some commercials or music clips as your "fillers" and our scheduler will automatically fill your gaps with the videos that fit best. In order to quickly build a long-term schedule for your continuous 24/7 stream you can copy scheduled days forward.
To request a callback from a Lightcast Video Delivery Specialist - click here: callback.lightcast.com