Live Streaming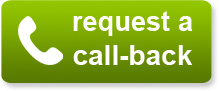 Broadcast multiple bandwidth streams - live from any location - through our worldwide network of access points. Whether you are new to live streaming or a seasoned Pro: you will love the easy and efficient setup, the transparent interfaces and the cost-efficient solutions without any startup investment.
No need for expensive hardware encoders. Quick Tip for everyone who is new to video integration and live streaming: a good PC or Mac computer and a single camera will be just fine to get you started.
Our recommendation: just do it!
Give yourself some time to gain experience, build your team first and upgrade your hardware later. Humans matter over machines! Live streaming is easy and larger package clients receive individual custom coaching full real-time support. It ends up saving time and money on easily avoidable detours.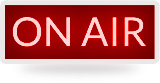 Simulated Live
Simulated Live Streaming allows you to select a video from your uploaded VOD archive and play it back as a live stream at a certain day and time. It works exactly like a regular live stream, just with one of your uploaded videos as the video source, instead of your camera and audio mixer. Simply program a regular live event, assign it a date and time and select a video from your archive. Done.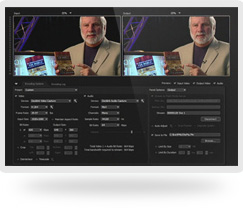 This feature is a
professional live-streaming feature
, allowing our clients to edit recorded video content, add graphics in post and trim it in length and content before broadcasting it. Our clients from the faith-based community frequently use this feature to play back a worship service with a one week delay, giving them the opportunity to add graphics and other professional looking elements to the live stream.
Livestream DVR
DVR stands for Digital Video Recorder. Livestream DVR is a high-end, professional video delivery technology allowing you to record your livestream in real time to our server storage while it is being broadcasted. This opens a door to numerous applications, such as allowing viewers to pause, rewind, seek and play back the livestream with a delay at their own pace, it allows you the producer to cue the playback to a certain entry point (often used in multi-campus delivery of events), offer a delayed playback for multi-time-zone livestreaming and to make the livestream available as on demand video instantly, without upload or transcoding delays.
This is a high-end feature exclusive to our upper-tier livestreaming clients with demands for these types of functionalities.