Mobile App Developmet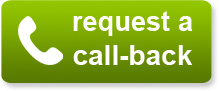 Options to deliver video to Mobile Devices:

Here are your options:
You can take advantage of the Lightcast Mobile Video Website (already included in the "VOD Broadcast Special" and larger Service Subscription Packages at www.lightcast.com/packages)
You can have Lightcast develop you a Mobile App for iOS and Android.
You can integrate all video content from the Lightcast server network in your existing mobile app.
The choice is yours. One way or the other: your video content can be made available to mobile devices from "day-one", at no additional charge. One of many advantages of being a Lightcast customer!
We look forward to hearing about your mobile project and explore together how we can be of service!
To request a callback from a Lightcast Video Delivery Specialist - click here: callback.lightcast.com