Social Media Marketing with Lightcast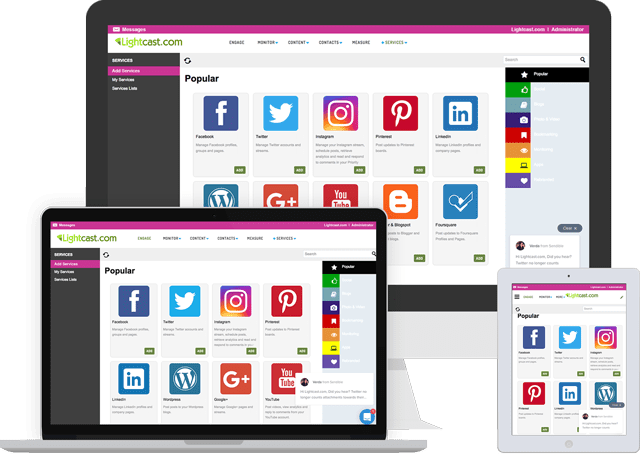 Put your social media work on auto-pilot!
Utilize the Lightcast Social Media Suite to measure the success of your social media endeavors and worldwide brand awareness. Automate your social media work-flow and save valuable hours every week while achieving more.
This professional Social Media Management Software allows you to reply to all comments about your brand from all platforms in one place and of course to create stunning posts, newsletters, press releases, schedule publishing and automate your social media strategy.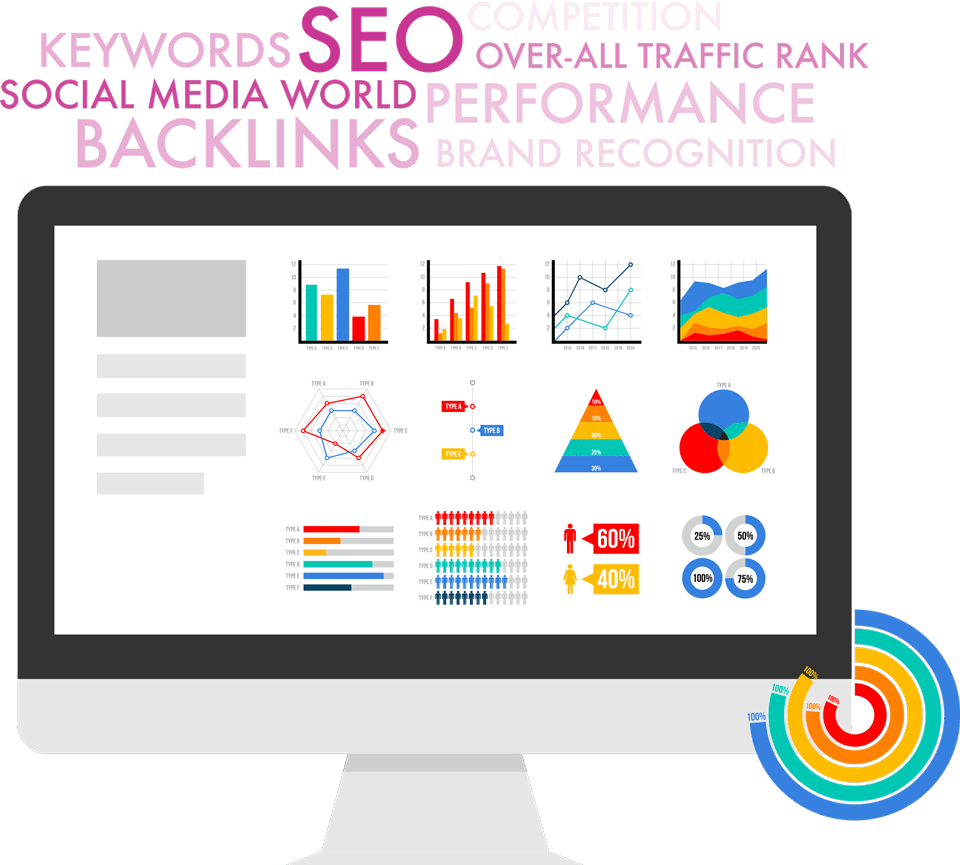 Evaluation & Consulting
Order Lightcast.com's Internet Presence Evaluation and learn more about the presence of your brand online: on social media, on search engines, online press, business listings and more.
Receive quantitative data on your brand's and website's impact online. Discuss your strenght and weaknesses with a Social Media Marketing Specialist and shape refined strategies to boost traffic, engagement and conversion in a Social Media Consulting session.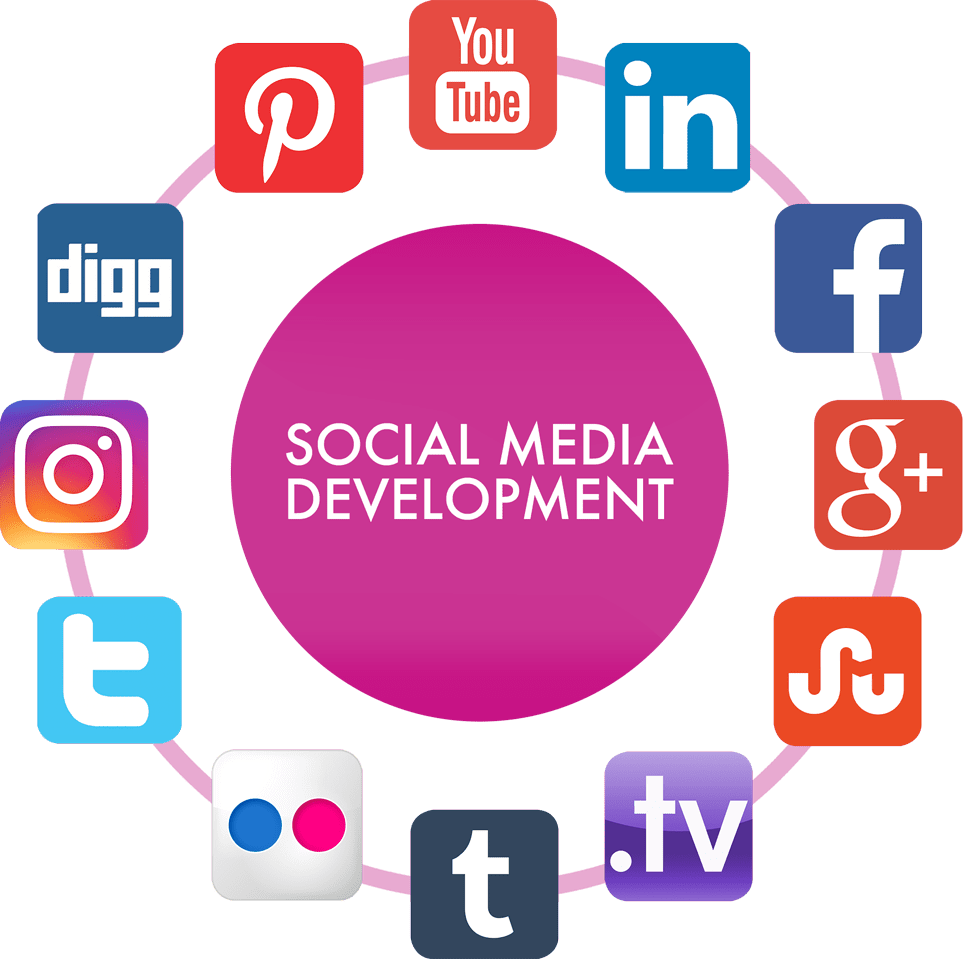 Development & Optimization
Don't want to set up all your social accounts yourself? Want to take it to the next level? Utilize our Social Media Marketing Specialists and experienced Developers to create stunning social media accounts on every platform you want to establish a presence on.
Allow us to optimize your website and existing social accounts in regards to corporate design implementation and efficiency. Order the development of a custom Facebook App with full integration of your online shop, donation features, media archives, live-streams, linear 24/7 channels, eBooks and other downloads, and much more.
You never knew all the amazing, revenue-boosting functionalities you can have on your Facebook Page!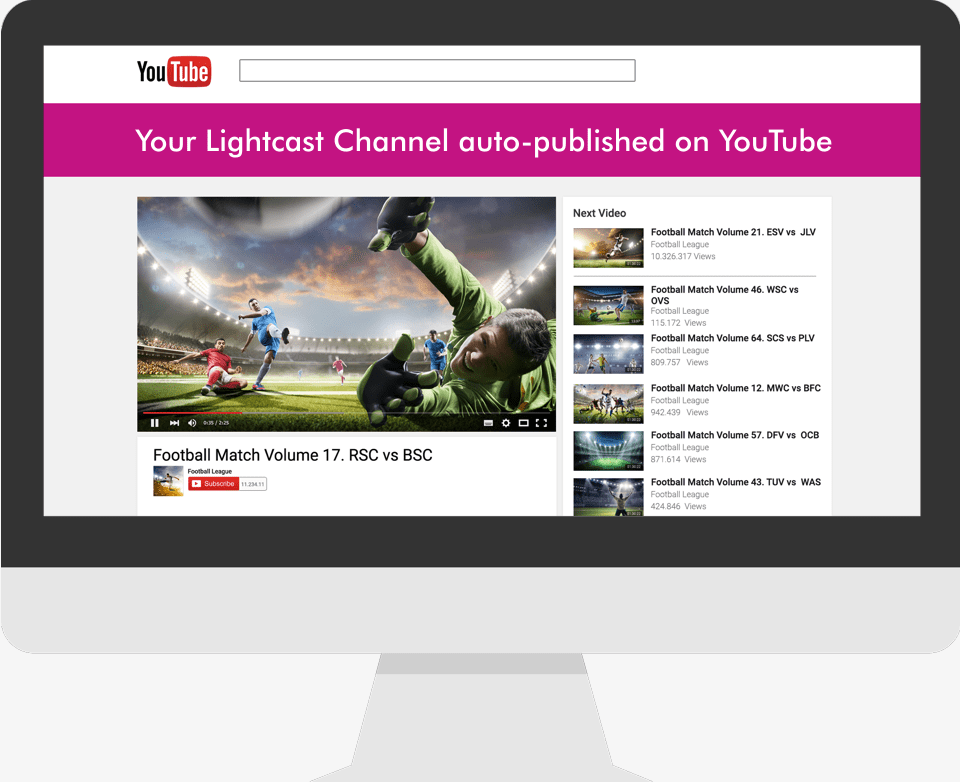 Social Video Marketing
Utilize Lightcast.com's Media Distribution Service and accelerate viewership growth beyond your websites. Reach new audiences via social media platform and automate the distribution of your on-demand content and live-streams.
Select a Service Package from "Packages" which includes media publishing to social platforms and request a callback from one of our Streaming Media Consultants to discuss additional distibution options and the most cost-efficient way to utilize video to boost your social media efforts.
Just researching? Here are a few challenges to consider:
Posting (updates, tweets, microblogs, blogs, events, replies) directly inside your social accounts, or via free posting schedulers, bears great risks to your organization's reputation and can end up costing outrageous amount of loss in business and public trust. Why? Your staff uses the same social networks both privately and for their work. What happens if your staff believes to be signed into personal account, but is still signed into your corporate account via browser cookies in the background? What if an accidental post on your corporate social accounts is viewed by thousands of customers, potential customers or donors before being detected by you and removed, having caused irreparable damage in the meantime? Our Social Media Management Suite will eliminate this risk entirely.
Logging in and out of social accounts in order to post, read and respond, costs you numerous work hours each week - hours which could be spent much more effectively on more important tasks - some of which might be delayed endlessly due to the ongoing tediousness of social media work. Our Social Media Management Suite will eliminate the need to log in and out of multiple accounts and posting redundant content across multiple social platforms. Our social media applications and support has the ability to reduce avoidable work time going into redundant social media work of between 5 and 50 hours per week, depending on your current amount of hours spent on social media. Freeing your time up for more important things and helping you streamline your workflow will optimize your efficiency, allow you to reach goals faster and produce greater results with less effort.
Social Media Marketing is a conversation rather than one-way communication. Responding to social posts about your brand, services, events and products is a key to your success with social media marketing. Listen to what people say and respond to them in a timely manner. But how? This type of social media engagement has been hard to realize for small- and medium-businesses, and has been reserved to large organizations with a budget for full time social media managers. You can now achieve the same results with your existing staff or a part-time workers. Even with volunteers if you are a NPO/NGO. Our Social Media Management Suite displays all comments and posts about your brands and services across all social networks and platforms - even those you don't have an account on yet - and it allows you to respond instantly without logging into a single social account. You can post all forms of social media to all platforms - instantly or scheduled - read and reply to all comments and track the statistics of your social media impact: all in one place, with one click. In addition, our social media managers are available at your fingertip to help consult, support and assist you.