Lightcast.com for Churches & Non-Profits

Lightcast provides Video On Demand and Live Streaming Solutions for Churches and Non-Profits. Our worldwide CDN with 22 data centers is a high-performance media server network, which stores and delivers your media content efficiently to any corner of the planet. We stream your live events, host your video content, provide you with customizable players and media centers for easy integration on your websites and social sites and we can also build the platform around it for you.
Whether it is a media campus for your church, video portal for your youth, e-learning platform for school, seminary or university: we can build it for you - custom, semi-custom or with a template you can choose. The choice is yours and whatever the requirements - we will make it fit your budget.
Here is how Lightcast helps
churches around the world
Live Streaming: easily integration on church websites and social sites.
Video Hosting: our worldwide media server network with 22 data centers provides churches with unlimited storage for HD video content.
Video Delivery: we build and host custom video channels and apps on Roku, GoogleTV, Yahoo Connected TV, AppleTV/iTunes and distribute your video content to video sharing sites such as YouTube, CROSS.TV, DailyMotion and hundreds of other outlets - all at the same time.
Building church media campus with tweet feeds, conversation and commenting features, count down to your upcoming live broadcasts, VOD archives with your recorded video material, search functions, promotion for your events and other powerful features.
This is how Lightcast helps
not-for-profit organizations
Building and hosting video portals, WebTV platforms, IPTV sites with user registration, commenting features, channel organization, search functions, unique monetization concepts, payment integration for donations and premium content payments.
Multimedia Campus for schools, colleges, seminaries and universities with on demand media classes, script download, discussion boards, etc...
Lightcast serves a higher purpose!
Lightcast is a social enterprise, supporting causes and serving a higher purpose than just "making a buck" and satisfying shareholders. In fact - everyone behind Lightcast shares the vision of working for the greater good. One of the causes Lightcast supports is to help churches and non-profits to extend their reach through the provision of "ultra-cost-efficient" streaming media technologies and webmarketing services.
Churches and non-profits therefore receive special discounts on custom services and other extras. Ask for our "deal of the month" - exclusively for churches and NPOs.
How churches and NPOs
can take full advantage of Lightcast
Chat us up or request a call back with one of our media strategists to discuss your needs and ideas for new media projects, social media and webmarketing developments.
Ask for the "deal of the month"!
Select a discounted service package which covers all your needs: take advantage for the minimal upcharge for additional social media, webmarketing and SEO services. Getting it all from one source frees you and your staff up for more important things and makes life easier.
Lightcast might allow you to cut some expenses elsewhere, enabling you to do more for less, by taking advantage of the synergies of video hosting, video marketing, social media and webmarketing service combined. It allows you to save money big time - funds you can invest elsewhere.
Featured Project: www.cross.tv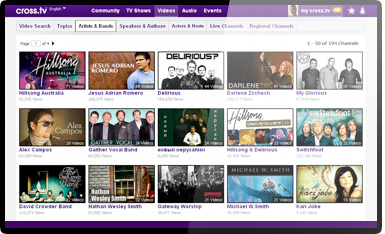 faith based multimedia community in 22 languages
video on demand, live streaming, social networking, roku channel network, google-tv site, iphone app, +500,000 members
Media Campus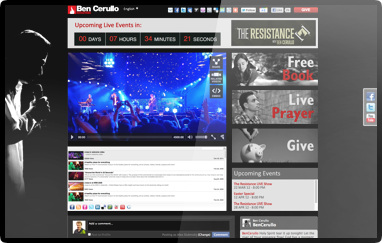 customizable website, media integration, social connectivity
live player, count-down for upcoming live event, searchable VOD archives, 24/7 webTV stream, social connectivity features, donation processing, social-, search- and conversion-optimized
Roku, GoogleTV, Podcasts, SmartTVs, Mobile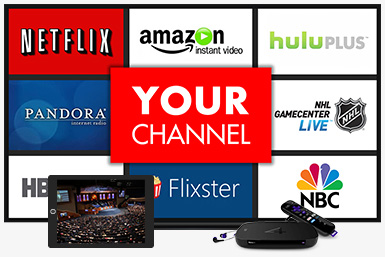 multi-platform on demand channels, live streaming, 24/7 streaming
single-point administration, multi-platform distribution, embeddable mediacenter with channel browser and search, multi-bitrate with manual and automatic bandwidth switching, high performance server infrastructure with 22 datacenters around the globe
Facebook, Google+ and Wordpress Sites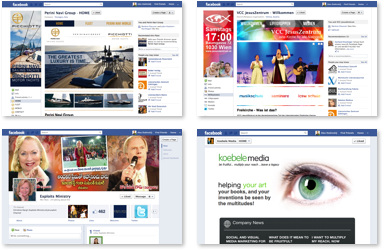 development, optimization and maintenance
corporate design, mediacenter integration, integrated with your corporate website, lightcast multi-post to facebook, google+, twitter, linkedin, cross.tv
SocialMedia and Video Control Center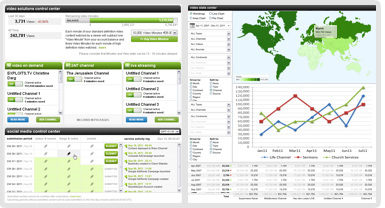 central administration interface
manage video channels for all video outlets (players on your site, podcast channel, roku, googletv, facebook, ...), post status updates, blogs, events to facebook, twitter, google+, cross.tv
Featured Clients & Projects