Subscriber & Payment Processing System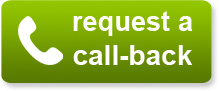 viewers - subscribers - revenue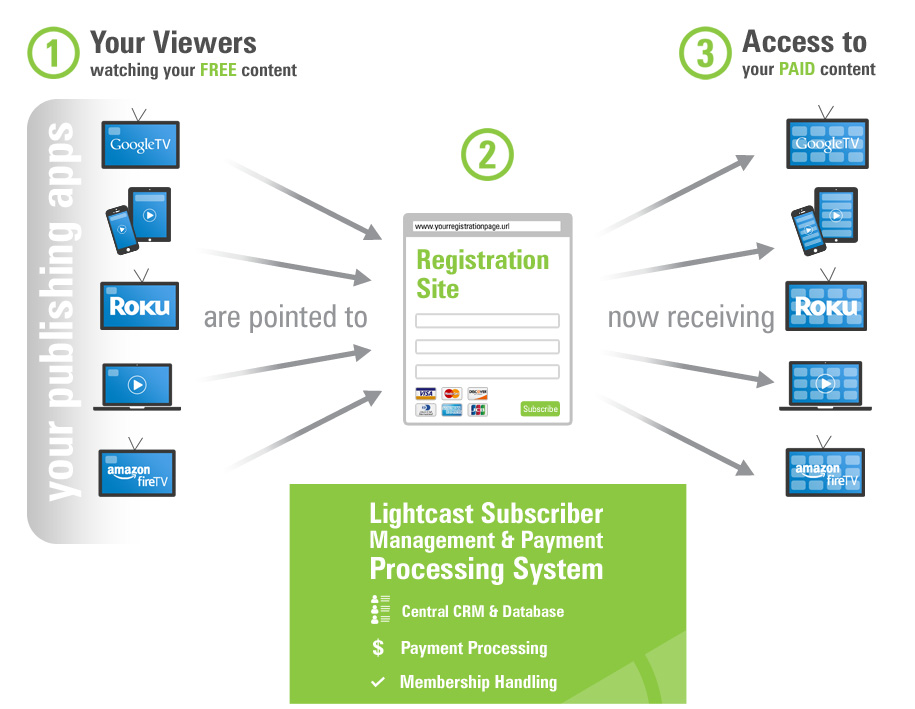 Your viewers watch your free content on any of your connected publishing properties (Websites, Mobile Apps, TV Apps). When attempting to watch some of your paid content, they are directed to your Registration Site, where they can register for a subscrition, paying any monthly amount you would like to charge them.
Frontend: your viewers open the Registration Site in any browser, fill out the form and add their payment details. Backend: you have access to your Subscriber Database through your CRM Account with Lightcast. There you can view your subscribers payments, membership status and contact details for your marketing, up-sell and cross-sell purposes.
Your subscribers receive access to your paid content through all your connected publishing properties. Each publishing app and website has to be specifically built to handle the subscriber access and paid media channels. Server-Side: the Lightcast Subscriber Management System constantly checks on the payment status of each subscriber and deactivates the access to paid content in all connected properties.

It is the system of all subscription-based online video rental stores and media streaming services, such as Netflix, hulu plus or vudu.


» MORE INFO ABOUT THE PAYMENT PROCESSING SERVICE

The Lightcast Subscriber Management System makes this service available to everyone. Request a call-back to discuss your project with a Lightcast Representative.