Live-Encoder Coaching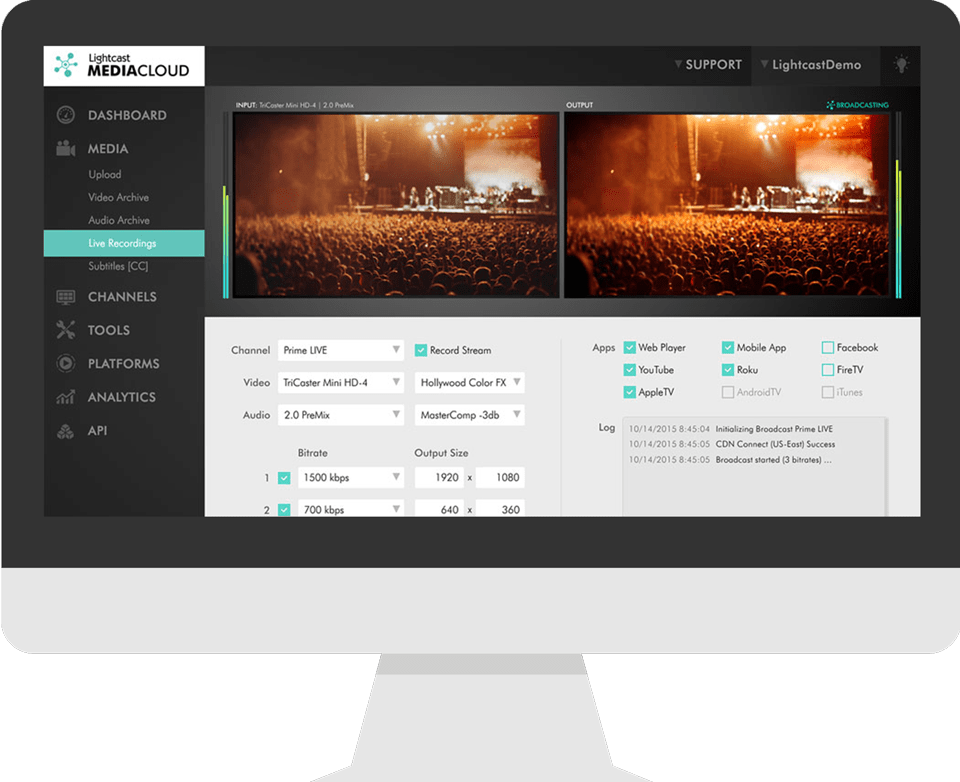 Using an old live-encoder? Recently acquired a new one? Want to set up your own self-built live-encoder, running an encoding software on a PC or Mac? Want to have your live-streams professionally tested, evaluated and fine-tuned? Want to optimize the quality, reach, device compatibility and connection stability? Want to learn how to add redundancies through backup streams or how to create a multi-bitrate stream with bitrate-adaptive live-player?
Take advantage of Lightcast's Live-Encoder Configuration & Optimization Coaching: it includes a 30 minute session with a Lightcast.com SysAdmin and Live-Encoder Specialist to walk through your encoder settings, codecs, hardware and software setup, ISP environment, player settings, multi-bitrate setup, including multi-device live-stream tests by Lightcast.com while you are running test-streams.
Discounted price for clients with an active Service Subscription: $125 (instead of $225)
Interested? Contact us via www.lightcast.com/contact or call our 24/7 desk at +1-800-310-0413
to schedule a live-encoder coaching date and time.