Roku for Churches and Non-Profits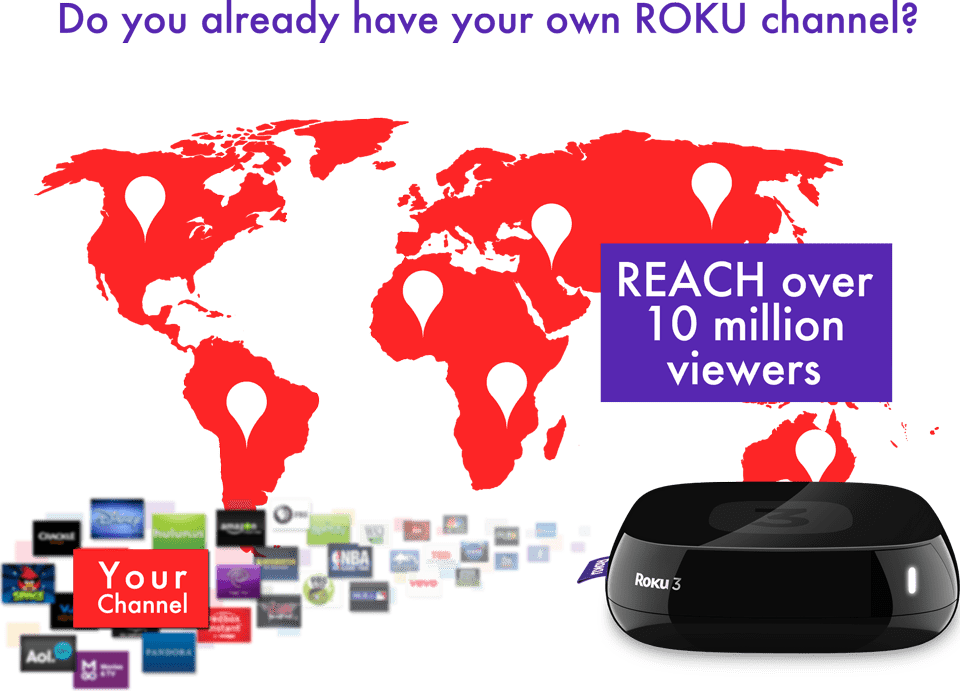 Over the past years ROKU has become one of the most attractive broadcast opportunities. While there are other set-top-boxes and SmartTV devices available, ROKU has out-smarted most other platforms with its open Channel Store and broadcaster-friendliness. This has led to ROKU becoming the market leader among the trend-setters of the new SmartTV-Trend.

Especially boutique-broadcasters and the faith-based world has recently woken up to ROKU and discovered its enormous potential to build additional viewerships which otherwise could not be reached. But also businesses, independent film producers and artists have recently started to recognize the possibilities increasingly.
While for the most part of 2011 and the first half of 2012 ROKU was still underestimated and undervalued by many broadcasters, the second half of 2012 has seen a dramatic surge of new channels and content being published to ROKU – especially in the Religion & Spirituality category. This has also led to the increase of sales numbers, thus the increase of viewership which is now well into the 7-figures. Each ROKU box is used by an average of 10 or more people per household, family, circle of friends or in office environments.

What made ROKU a Success: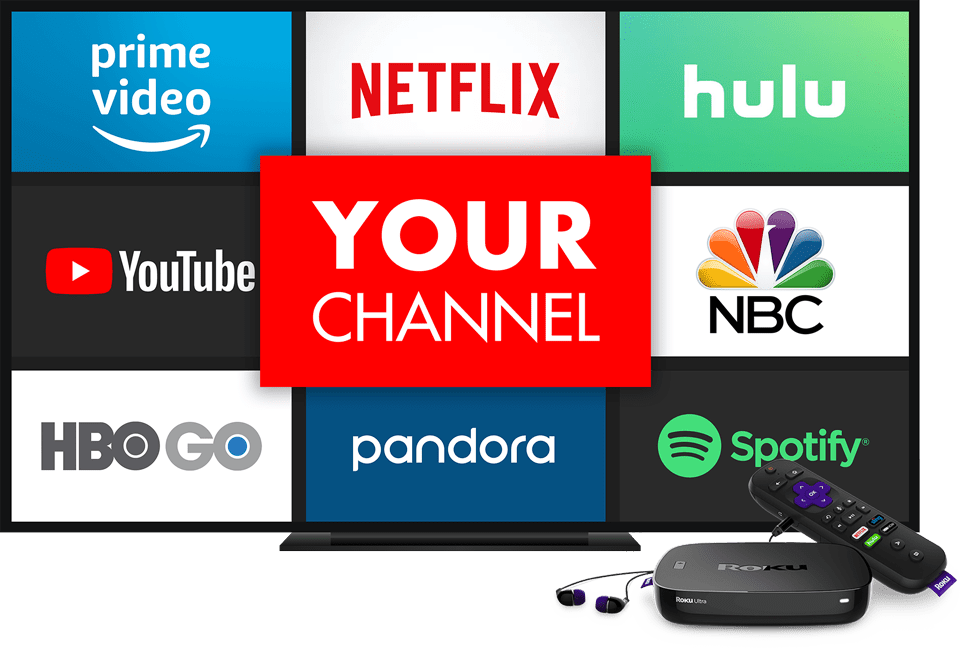 1. Home-Screens with major pre-installed content providers such as Netflix, hulu, Disney, Amazon Video and major news networks.
2. Not limiting the user experience to the major content providers, but to make an open Channel Store available in which developers can publish new "Channel Apps".
3. Refined user experience: the adaptive multi-bitrate streaming technology is a challenge for broadcasters (specialized transcoding needed), but provides an improved loading/viewing experience.
4. Price: the boxes are well-priced between $50 and $100.
5. Availability: the boxes are available at major online stores such as Roku's own store, Amazon and various international online stores, as well as major retailers, including Best Buy, Target, Walmart, Fry's.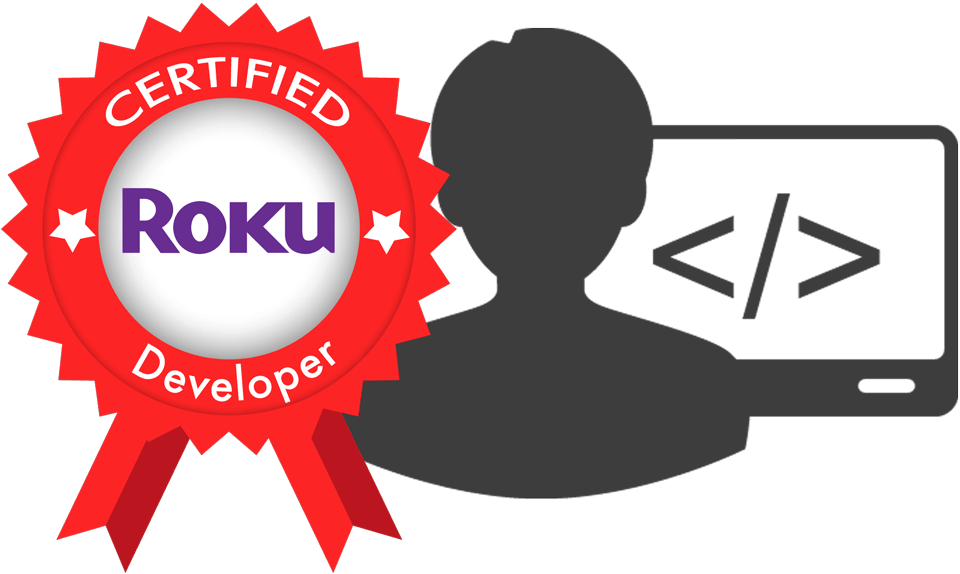 Requirements for Broadcasters:
1. Certified developer who can develop your custom Roku app.
2. Graphic Designers who can design all graphic elements according to Roku's specifications.
3. A transcoding service which specializes in multi-bitrate and multi-protocol encoding for set-top-boxes and SmartTVs platforms.
4. A dedicated CDN which has sufficient delivery points (server nodes) and meets the requirements (single point solutions, single video servers may in many cases be insufficient).
5. A sufficient and scalable bandwidth package (ideally with a CDN that does not charge expensive bandwidth overage).
The last item is important for your cost calculation. Since ROKU has the potential to increase your viewership dramatically it is important to prepare ahead with a bandwidth package which keeps growth into perspective.
Tipp:
It is recommendable to select a CDN provider who does not charge premium rates for overage and does not bill and charge you automatically for a claimed number of GB overage usage for the previous month. Such an accounting system, very common among CDNs and video hosting providers, bears the risk to become pricy for broadcasters and may raise questions on accountability later on, especially since it is hard to control and verify the claimed numbers of bits and bytes transferred.
The costs - how to budget for your custom Roku Channel:
1. One-Time costs: development and publishing of your Custom Roku Channel (Graphic Designers, Specialized Web Developers, Project Management). Calculate with a mid-4-digits budget for single channel apps and lower 5-digits for multi-channel apps with specialized functionalities.

2. Running costs: storage, transcoding and bandwidth for the delivery of your media content through a dedicated CDN.
Calculate with mid-3-digits as you start out and give yourself room to upgrade your bandwidth package as needed into the 4-digits as your viewership grows.
Tipp:
Not convinced yet about ROKU, not in need of your own custom channel, or simply want to start out with a low-cost solution? There are several content aggregators who run entire Channel Networks on ROKU on which you can book a sub-channel. The advantage is that they will (hopefully) promote their ROKU App, thus driving viewers to your channel inside of their app as well. There are Channel Networks for specific interests, topics and types of content or industries. 

Please email us at roku@lightcast.com for special promotions and offers for a sub-channel inside established ROKU Channel Networks.
Why publish a Channel on Roku?
Currently there is no streaming media publishing platform which rivals the viewership numbers of ROKU and no broadcast opportunity which rivals cast/value ratio in general. It simply gives you the "biggest bang for the buck".
How to profit from a Roku Channel?
The exposure and branding value alone is worth the comparatively low investment. But if you are looking for additional returns on your investment – here are a few monetization opportunities:
Include graphics with your URL on your video content to direct viewers to your website.
Feature products and services in the video content you produce.
Ask your ROKU developer for subscription/payment services if you want to "lock" certain content for paying viewers. (email us at roku@lightcast.com if you have questions about that)
For Businesses: upload customer support videos (such as visual FAQs or product tutorials in an entertaining format) and point your customers to it.
Tipp:
Start with a single-channel VOD app – the fastest and easiest way to get started. Just "get your foot in the door" and get approved and published by ROKU. You can worry about extending your ROKU App later with additional channels and functionalities. What you should be concerned with first:
Time: don't let too much time pass by; don't miss the opportunity to be a first-mover on ROKU in your industry or content category
Graphics: allow an experienced graphic designer (who ideally has designed Roku Apps before) develop graphics which reflect your corporate identity and makes you look professional.
Content: start uploading to a video hosting and transcoding provider as soon as possible and allow for them to distribute your content through a dedicated CDN. Before your ROKU App can start on development, you need content transcoded, stored and ready for delivery. The same goes for the artwork.
How to advance your ROKU Channel: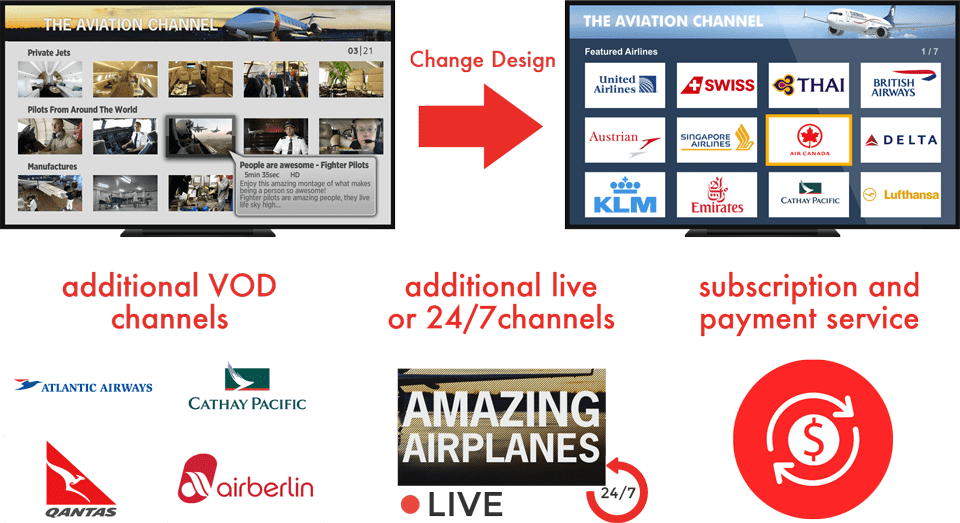 After the initial launch of your VOD Channel App, your app can be advanced further and released as simple updates. One major advantage is that all your viewers who have subscribed to your Channel and saved it to their Home Screens will not have to re-install your channel, but will simply load the channel including the update automatically. Here is a selection of additions you can have built into your Roku Channel:
Change the layouts / designs
Additional VOD Channels
Additional Live or 24/7 Channels
Subscription & Payment Services for paid content
ROKU for Churches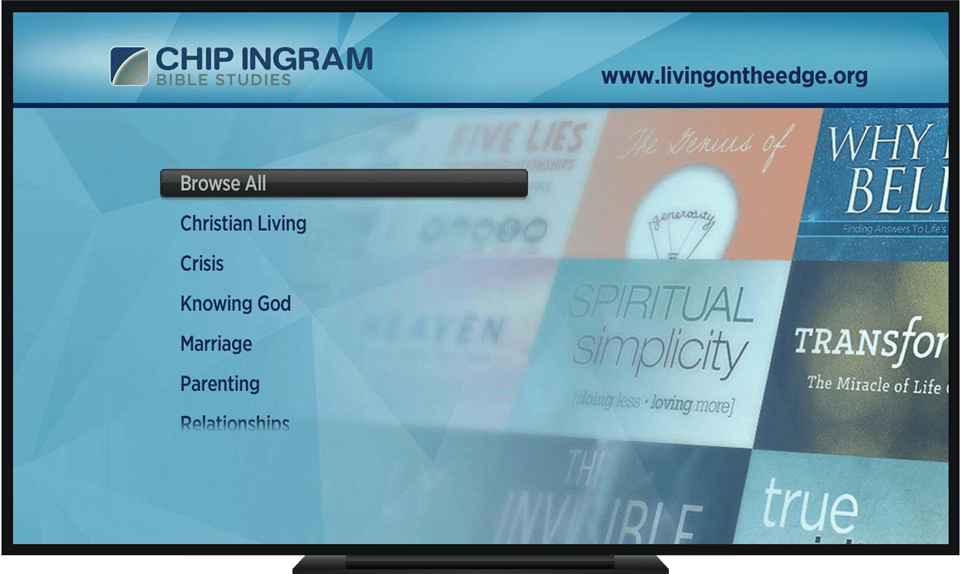 Churches can utilize their ROKU Channel in various ways:
Provide an easy-to-use opportunity for elderly, sick or travelling church members to participate and stay connected. The large TV screens, the simplified remote and the intuitive navigation provide make it possible for young and old to watch your services (both live-streams and on-demand).

Friendship Evangelism is one of the most effective church growth strategies. Your ROKU Channel supports your members' efforts to share their excitement for your church with friends and family, while showing a church service on the big-screen TV in the living room.

Small Group networks can utilize ROKU boxes to play back a special video uploaded by the church leadership. Such videos can introduce a discussion topic, educate, edify and make everyone feel connected and on the same page.