Multi-Platform Ad Campaigns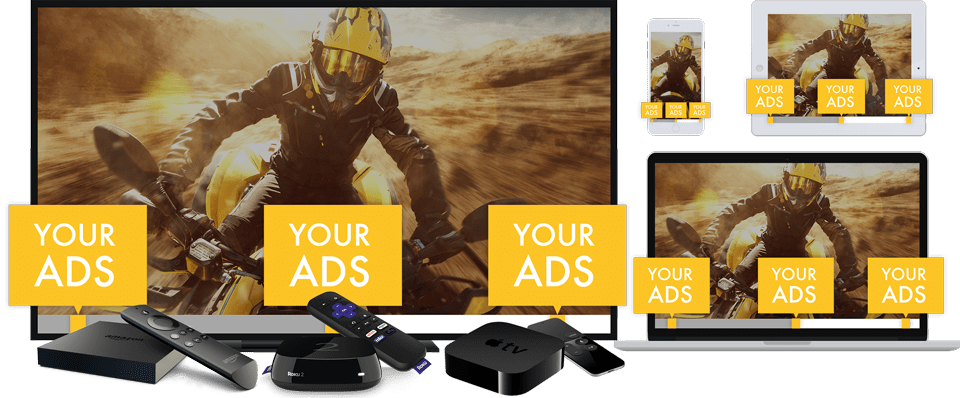 Your video-ad-campaign across all platforms!
Keep your advertising campaigns consistent and cost-efficient across all devices, screens and platforms.
Lightcast.com can deploy your pre-/mid-/post-roll video ads (TV Commercials) across multiple channels on all platforms: Web, Mobile, Social, Roku, FireTV, AppleTV.
One-Click Campaign Launch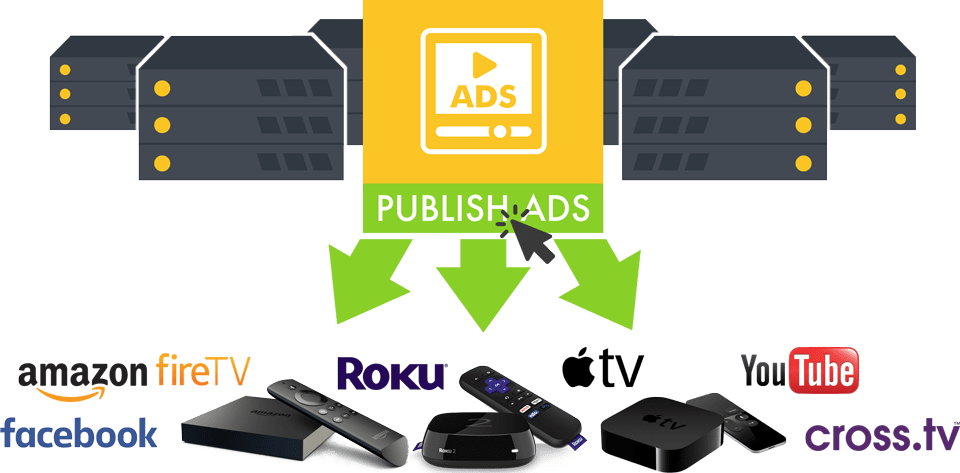 Upload your TV-Commercials and publish them to your Ad-Campaigns across multiple targeted channels, platforms and screens with "one click".
The Lightcast Media Cloud will transcode and optimize your video-ads for all platforms, players and devices, provide you with players for web and mobile and optionally push your video ads to social video platforms such as Facebook, YouTube, CROSS.TV, as well as to OTT / ConnectedTV Channels on Roku, FireTV, AppleTV and to the leading video ad networks for further distribution to additional inventory.
No need to trouble-shoot numerous ad-networks and vendors for web, mobile, OTT and social video advertising. We will take care of everything for you and help you save advertising costs while reaching more viewers in front of more web, mobile and TV screens!