OTT for Government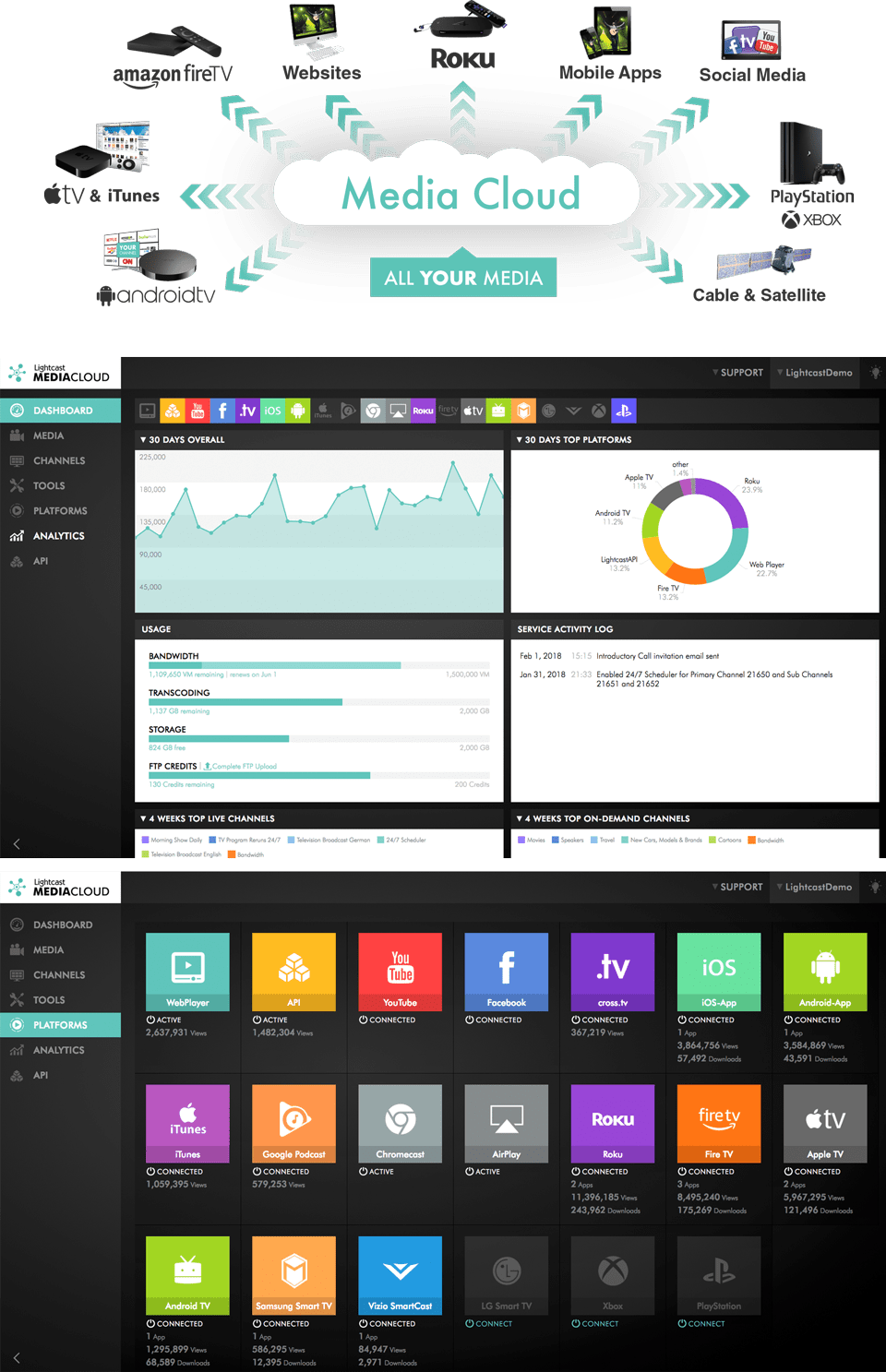 We build safe and secure TV Apps and Streaming Channels across all web-, mobile-, social-, and ConnectedTV platforms for Government, States and Counties. Here is how States and Counties can utilize OTT Channels:
Communicate with residents faster
Send out publicly accessible news in real-time
Stream important events live - such as town meetings, events around elections or festivals
Stream educational content - both on-demand and live - such as workshops, webinars, curriculums
Publish live-streams and build on-demand archive for volunteer training
Safety: educate the public on emergency procedures
Promote volunteer engagement
Promote political participation
Promote neighborhood services
Address specific demographics: school children, parents, elderly
Strengthen a sense of community by featuring positive initiatives
What To Consider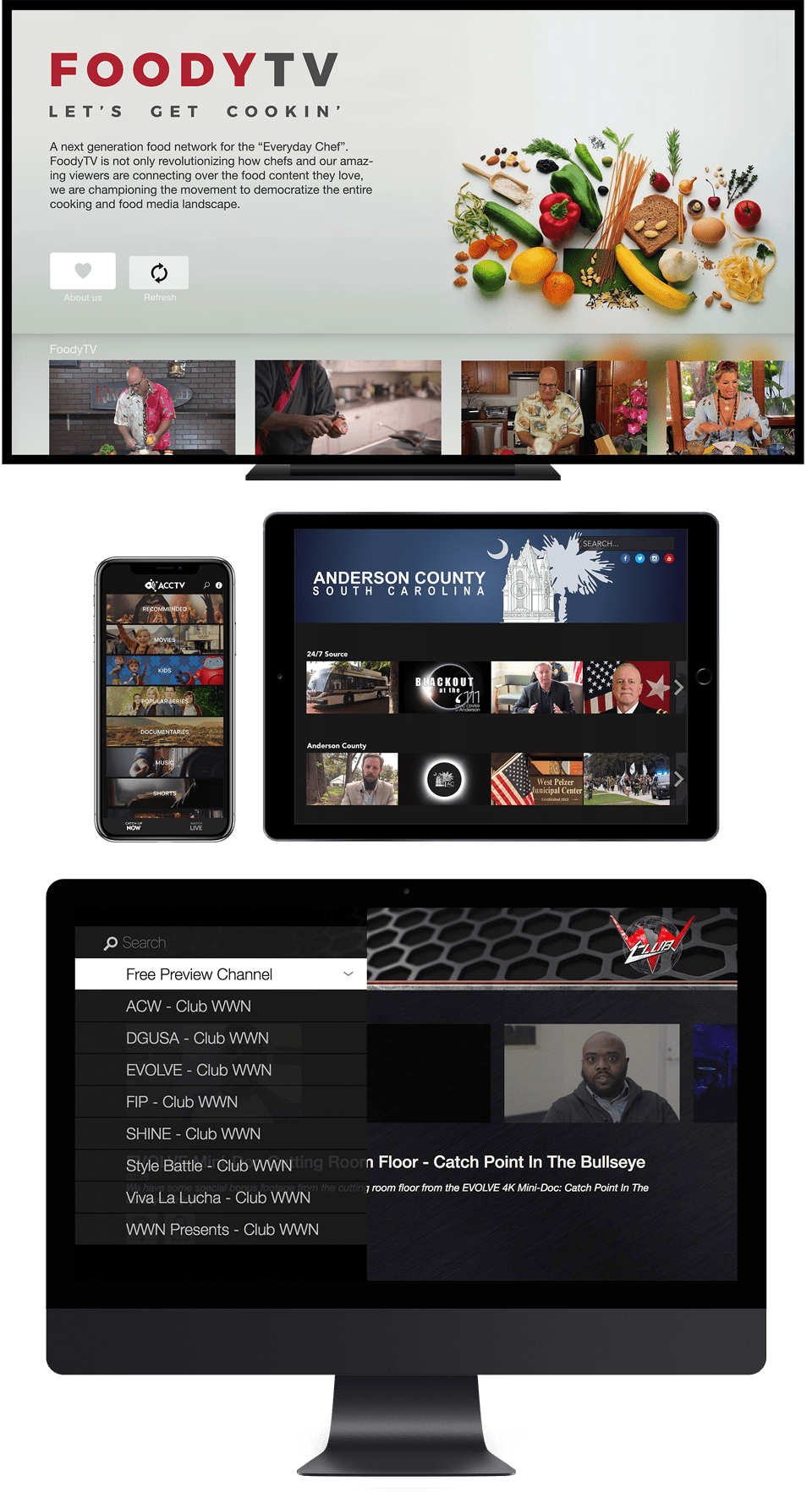 Use a trusted an accredited partner with lots of OTT experience - an OTT partner who has built and launched hundreds if not thousands of Apps across all major platforms.
Look for security in place, such as the OTT partner's own, fully integrated, DRM service, GEO targeting/blocking and delivery via major and trusted CDNs. These are a few ingredients critical to a solid OTT setup for Government Channels of all types:
Easy to use Media Management System with intuitive Interface (so that non-tech personell can easily publish and update content)
LIVE & VOD streaming
Multi-Channel and Sub-Channel Management System, allowing you to extend/scale your OTT properties and apps continously and to feature your contents and archives in various Channels/Categories easy to browse by viewers.
Automated recording of Live-Streams for archiving and security
Automated watermark rendering during transcoding process (your State's or County's logo watermark should be branded onto your on-demand video assets)
DRM Security
Simple to read viewership analytics
High-Performance Delivery of on-demand assets and live-streams via global and trusted CDNs
Custom-branded TV Apps across all platforms, including Roku, FireTV, AppleTV, AndroidTV, SmartTV - all in your corporate design branding. You should be able to control the graphics, and of course all contents and gallery images.
Fast time-to-market: time can be of the essence, just as much as budget of course. Use an OTT partner who can help you launch your OTT app portfolio as fast as possible.
How It Works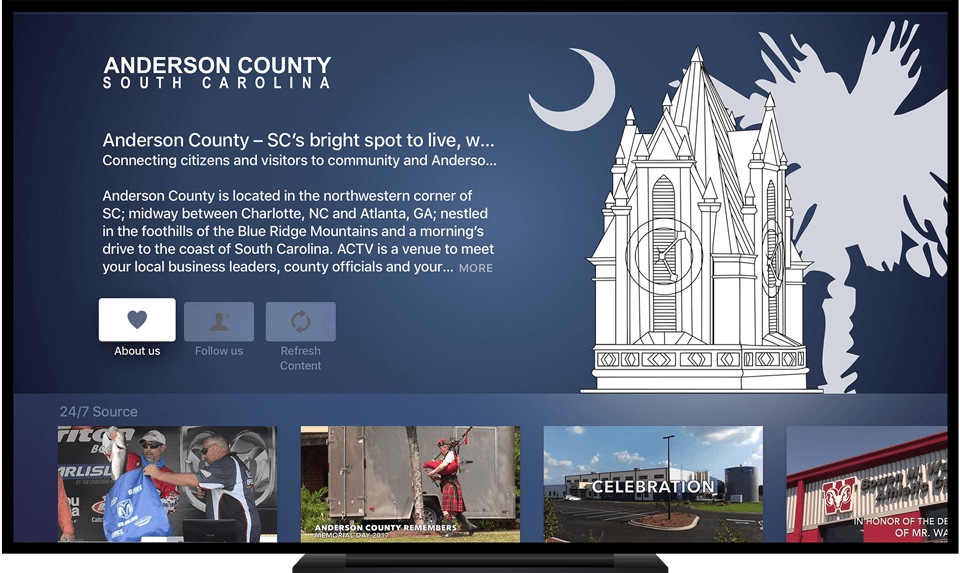 Contact us via the Inquire Form and request a call-back at your convenience
Schedule an appointment for a free consultation. We want to know your requirements, goals, objectives and help you and your offices to find the very best solution for your timeline, goals and budget.
Lightcast.com has built and launched over 2000 TV Apps across all leading OTT platforms and has long-standing relationships with all platforms and app stores. Allow us to set up your OTT infrastructure - both backend and frontend - we have it all ready to be deployed for you instantly.
Sign into your Media Cloud CMS Account, upload video and audio archives, set up live-streams, generate automated 24/7 streams, upload images and metadata, and publish it all in a single work-flow to all your properties: websites, social media channels, mobile apps and TV apps.
We will help you plug in all the properties you already have and build new ones you want to have launched.
Sole Source Letters are available!