Audio Streaming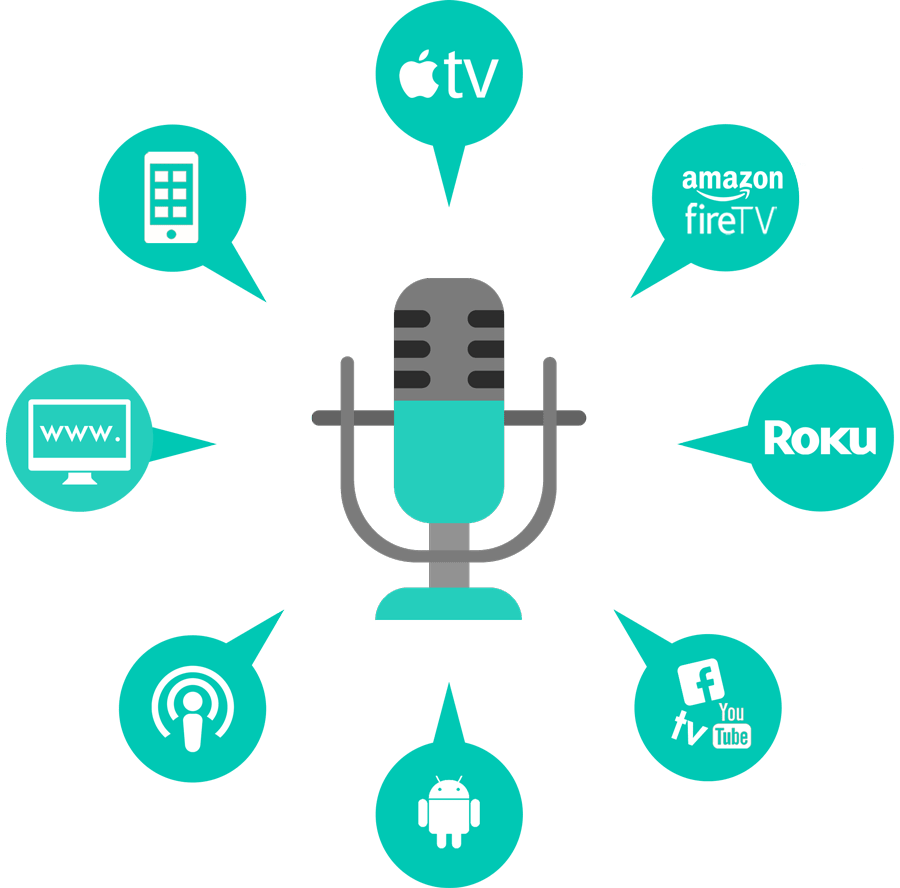 Upload and deliver audio content to all your publishing platforms: your websites, your mobile apps, your iTunes podcast channels, your Roku Channel, your FireTV App and various other OTT/Connected TV Channels.
Stream your radio streams live or deliver your on-demand audio archives via the high-performance LightcastCDN. Organize and manage your audio archives and live-streams through the Lightcast Control Center, and embed the customizable Lightcast Audio Player on your website and social sites.

It's all included in your Lightcast.com Service Package. Just get started today!