Pay-Per-View ( PPV ) Live Events
How to sell tickets and manage multi-screen access to your live-events with Lightcast's Live-PPV System:
1. Create a live-event in the Lightcast Media Cloud
2. Set your ticket price, or multi-day/multi-tier ticket prices
3. Publish your events on the "Event App" on Roku, FireTV, AppleTV, AndroidTV, iOS, AndroidMobile and Web entirely free of charge
4. Optionally, in addition (time and budget permitting), use the Lightcast App Framework to set up your own TV Apps, Mobile Apps and WebApp, to auto-publish your PPV events across all devices, screens and devices under your own branding and design
5. Stream your event and collect the revenue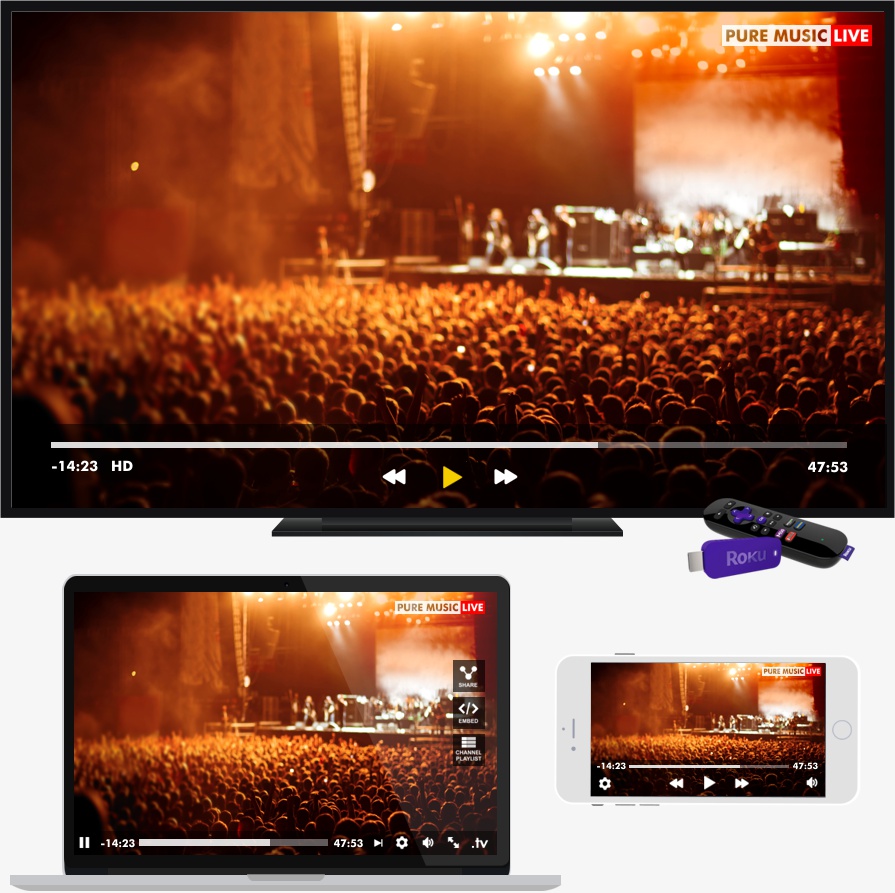 If you organize live-events which may attract an online viewership willing to pay for access to the live-stream, then this may be a suitable monetization tool for you.
Lightcast.com provides you with a fully custom-designed Live-Event Landing Page, in your event's branding, your gaphics, with all of your event's details, such as artists, bands, speakers, event description, dates and times. On this designated Live-Event Landing Page your viewers will register for the online live-stream of the event, add payment details, pay the fee, and gain access to watch the live-stream. You set the PPV event price you want to charge viewers, provide us with event details and graphics, and all the heavy lifting work is done by Lightcast.com.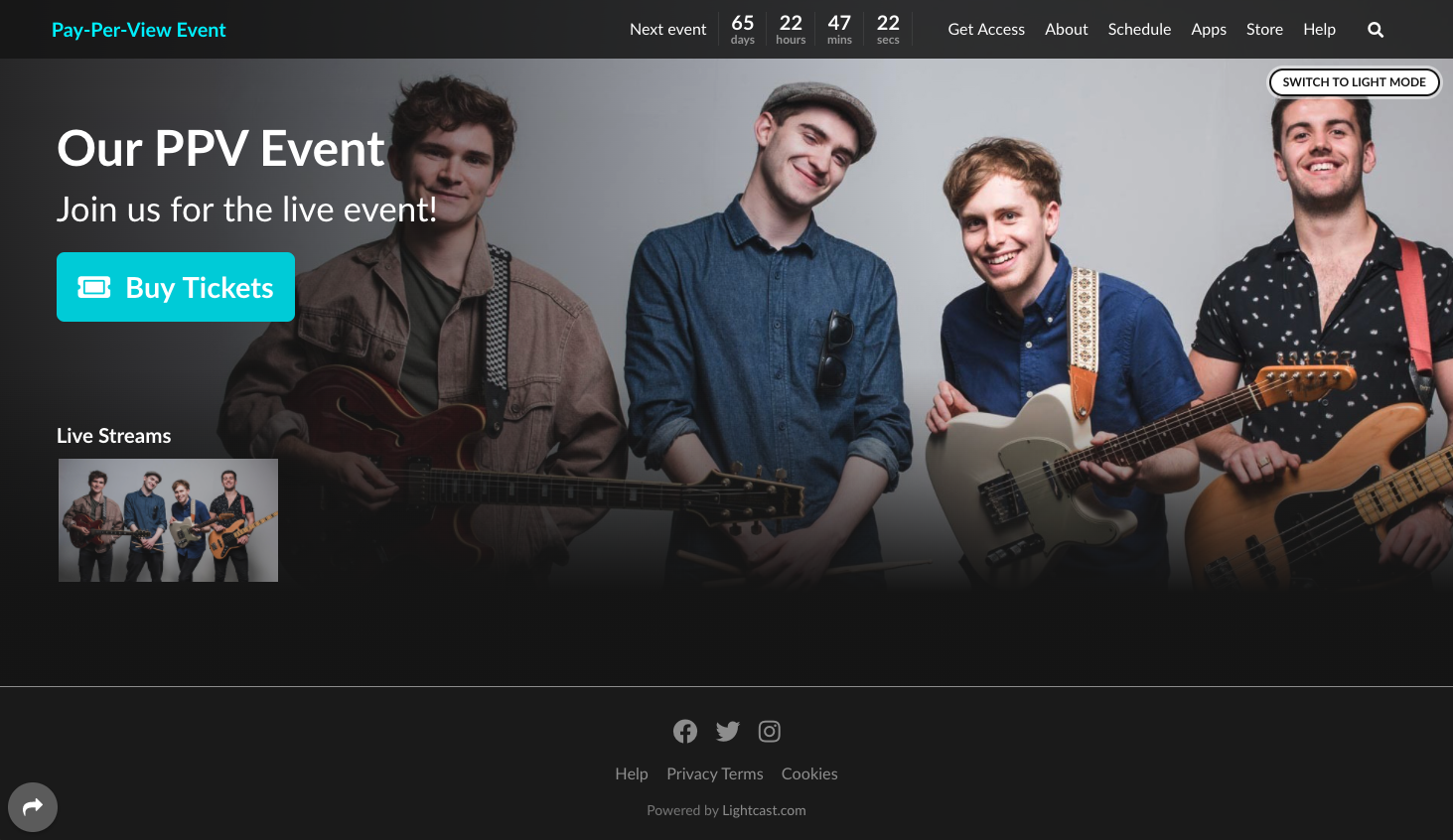 You decide which of your Lightcast Live Channels you want to use to publish to the fully secured Live-Event Landing Page. All PPV payments are securely processed by Lightcast EasyPay. All processing costs for credit card fees, payment gateway costs, accounting and administrative costs, software and technology costs, graphic designers and developers to set up your Live-Event Landing Page, are completely covered by Lightcast.com
This saves you the costs for staff and contractors, costs for web servers, costs for SSL certificates, firewalls and other security systems, costs for authentication software, costs for a secure customer database and user authentication system, costs for integration of a payment gateway, the fees of a payment gateway, the fees paid to credit cards. Everything is entirely covered by Lightcast.com so you can fully focus on producing the best event ever.