Smart TV App Development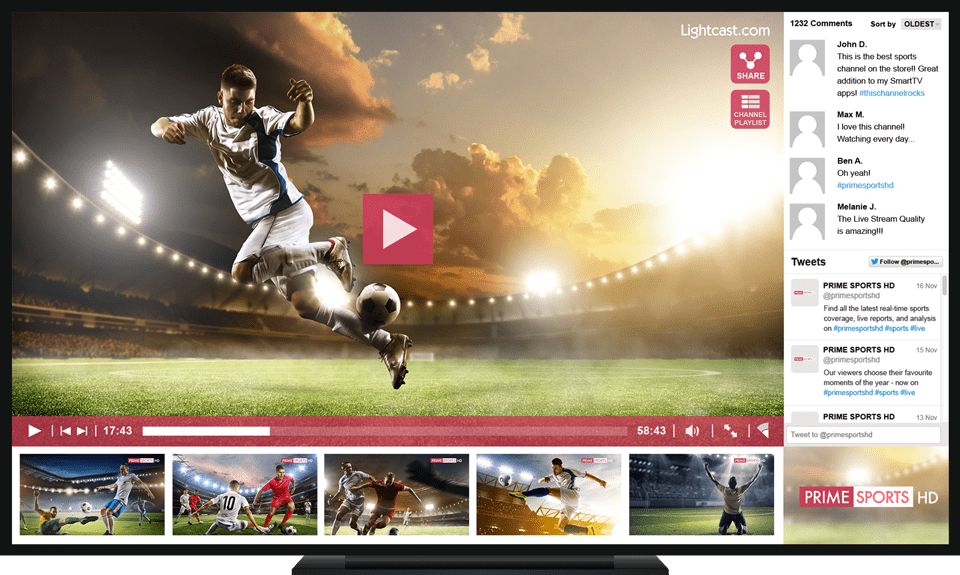 Your own channel on Smart TVs!
You have a thriving viewership on your websites and mobile apps? Now is the time for your own SmartTV App in the app store of the leading Smart TV manufacturer: Samsung.
As a household name in consumer electronics and TV screens, Samsung has conquered every corner of the planet and saturated all markets with its leading Smart TV screens.
As a media publisher you have the opportunity to operate your own Smart TV Channel promoted on Samsung TV's in hundreds of thousands of households around the globe. Whether you regard it as marketing, or as an additional revenue source for advertising or subscription revenues - operating your own Samsung Smart TV App will provide you with visibility like few other marketing channels would.
Requirements to run a channel on Smart TVs