DEVELOP through Lightcast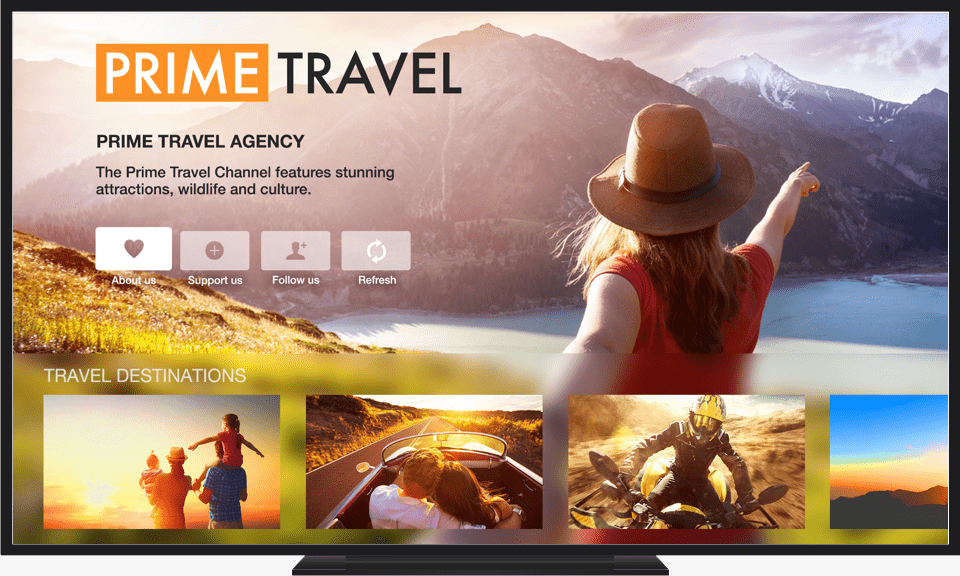 Build stunning rich-media websites, mobile apps and OTT / ConnectedTV Apps - optimized to maximize viewership growth, marketing momentum and sales conversion.
Lightcast.com's Web & App Development Division is on stand-by for all your website and app dev projects.
Whether you need a web developer to assist you with integration of media archives or live-streams on your existing website, or to build you a brand new website, we've got you covered!
Grow your viewership across websites, mobile apps and TV apps.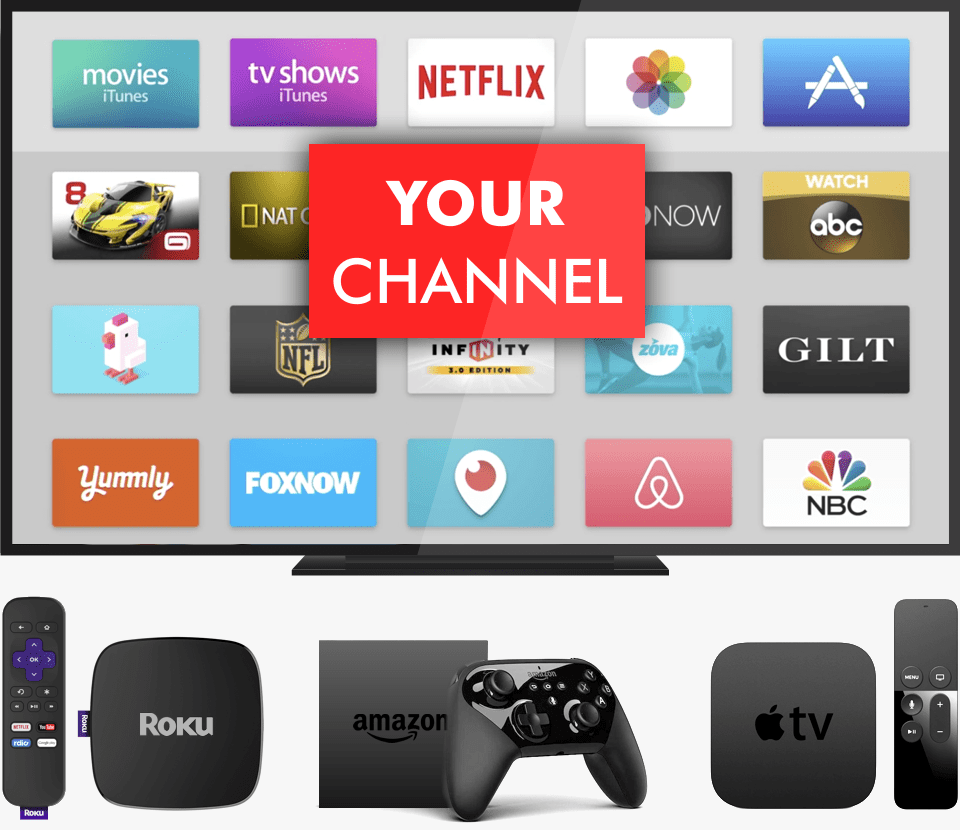 OTT / ConnectedTV App Development
Maximize viewership growth and reach new viewers across new OTT / ConnectedTV platforms - including Roku, Fire TV and Apple TV.
Select from one of our cost-efficient billing models:
1. OTT / ConnectedTV Instant Portfolio: lease our customizable and branded app templates at a monthly fee.
2. Lease-to-own OTT / ConnectedTV Portfolio: pay a setup fee and monthly lease-to-own rate for customized and branded apps with ownership transferred to you at the end of contract.
3. Custom OTT / ConnectedTV App Development: send us your requirements for a quote to build your custom-coded, or SDK-based apps.
However you decide: you will need no other developer or programming skills. All TV Apps 100% built by Lightcast.com and submitted to all app stores in the most time-efficient manner.

Mobile App Development
Want to publish your media archives and live-streams on your own iOS and Android mobile apps? We can have you up and running within days!
Save time and money and our mobile app templates for media streaming, or send us your requirements for a quote to build your custom mobile apps.
Whether you have budget, time-to-market or unique functionalities in mind - we've got an easy solution for you.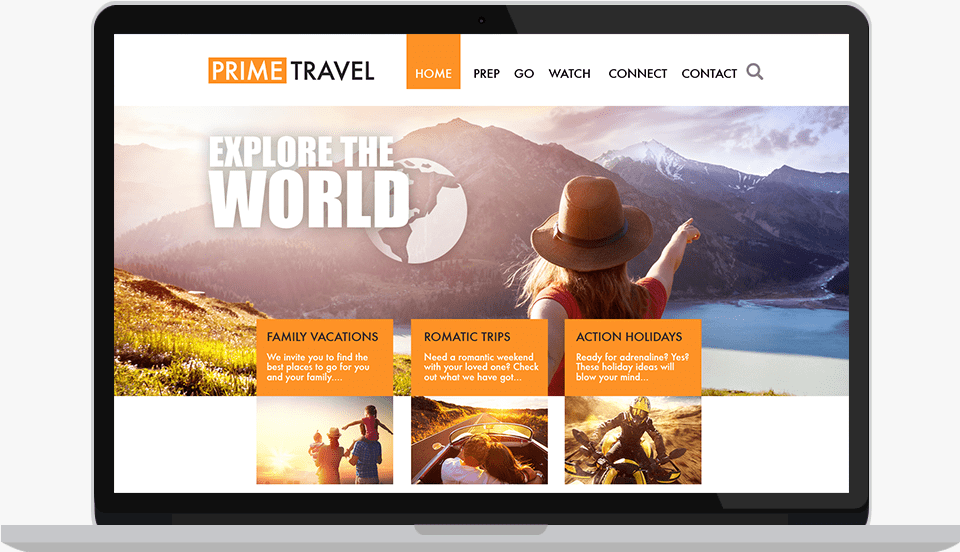 Website Development
Lightcast.com's seasoned and experienced creative team is available to build the website of your dreams.
Whether you need a simple but sleek presentation website, a social video portal, a custom media campus, or an e-learning platform: no need to hire additional developers.
We transcode, store and deliver your media archives, we stream your live-streams. We have your content, feeds, artwork and metadata. Nothing is easier for us than to deploy it all on your websites.
Our developers can integrate and build rich-media sites of any kind and for any purpose without breaking a sweat. This is what we do all day long. Harness our experience, speed and cost-efficiency.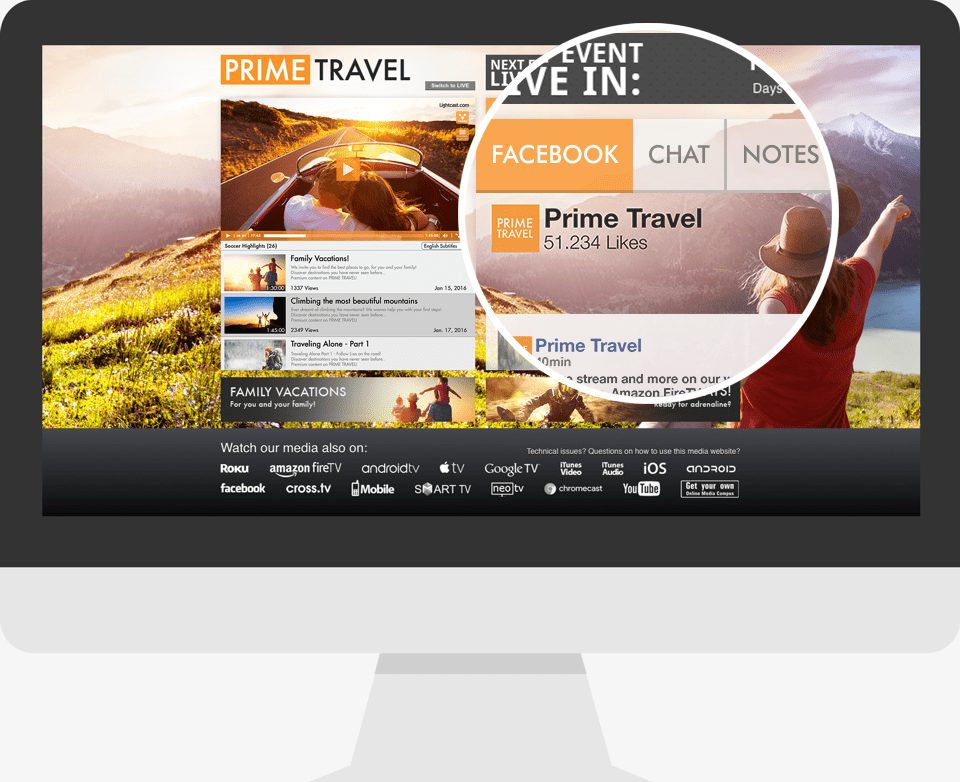 Online Media Campus
Allow viewers to feel connect and identify with your live event service.
Your Online Media Campus allows your live-stream participants to engage, feel connected, contribute, take notes and receive the full value of your live event experience.
Use our free Online Media Campus template - fully wrapped in your branding and corporate design. It will feature your main on-demand archive from previous recordings, a count-down to your next live-event, a schedule of all your upcoming events, live-chat for viewer interaction, payment options and many other interactive features. Utilize our genius developers to further customize your Online Media Campus to your specific requirements and needs.