Video Subtitle Overlays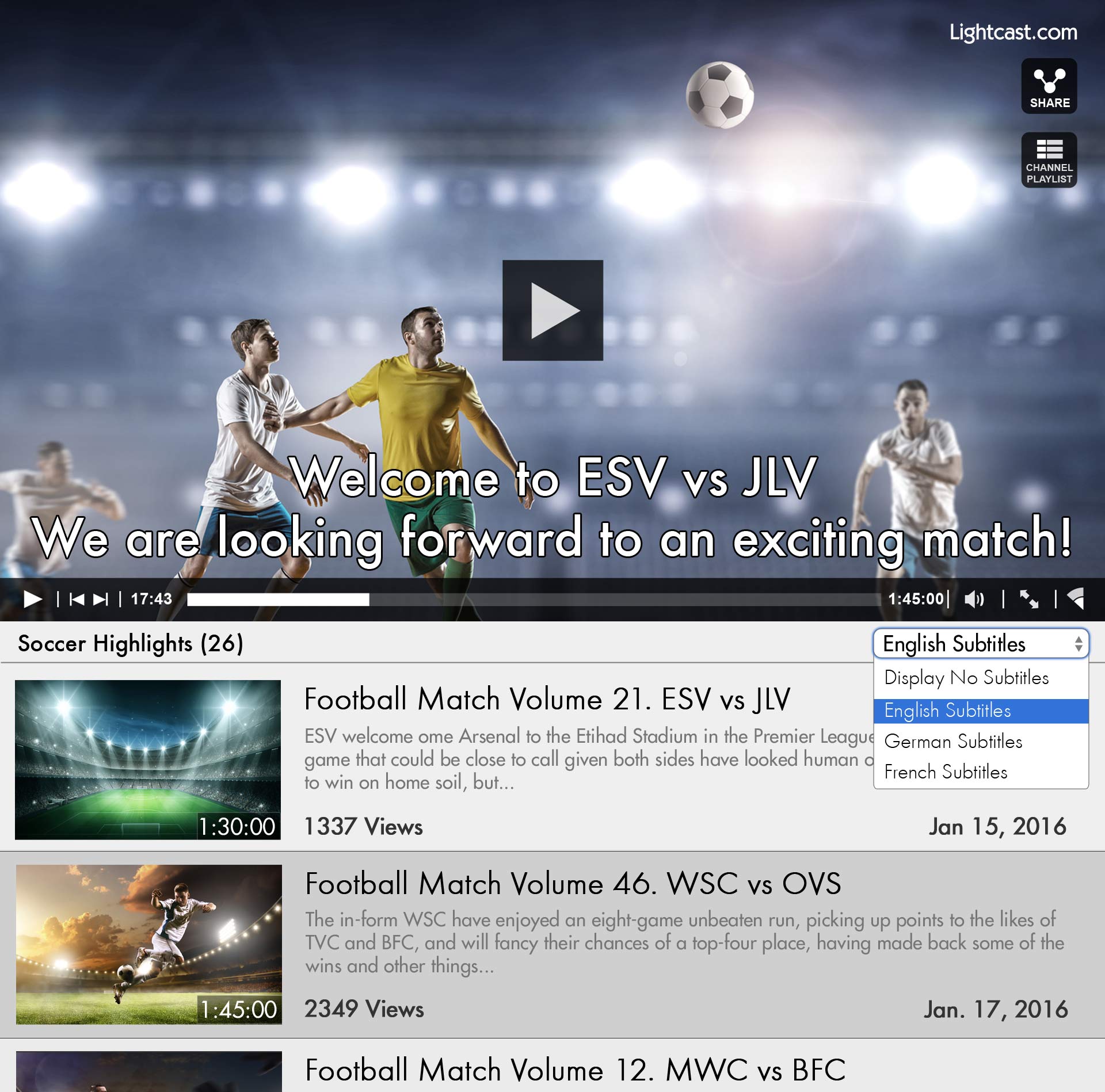 With Lightcast's advanced upload service and intelligent media players you can easily upload your .srt files and make it available on your video through the embedded media players. You can even upload more than one language for a video.
Viewers can switch through the uploaded languages and decide, whether they would like to enable or disable the subtitles. The subtitle display feature is included in certain Lightcast.com service packages. Please request an upgrade if it is not included in your current service subscription.

Should you need help with translation services, please ask for our discounted prices for Lightcast.com clients. Our sister company "praise:media" is our partner for translation of audio/video content for TV- and Internet Broadcast, as well as for print.