Solutions for Big Business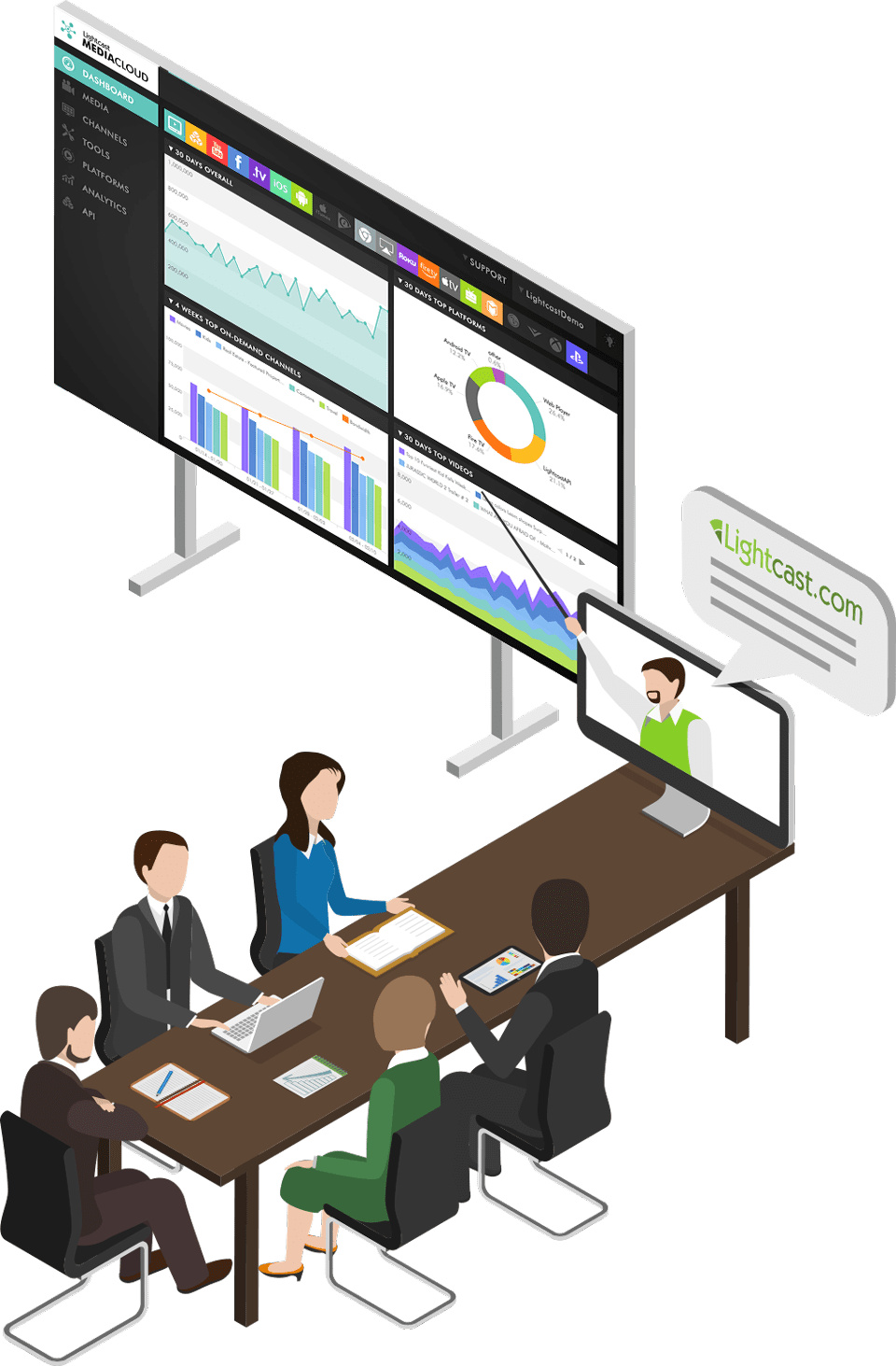 Streaming media on your corporate websites & apps: need a solid media management system and global high-performance CDN with DRM and multi-screen solutions?
Intranet, training and internal communication: incorporating video and live-streams for education and communication within your intranet for employees and affiliates?
Efficient TV and video marketing: looking for new and relevant video marketing opportunities with precision targeting and reduced coverage waste?
Multi-Site, Corporate Events, Live-Streams: connecting multiple locations for live-streaming events, or setting up the next national or regional convention?
Digital Signage, Streaming Video in Corporate Facilities: instant publishing of internal information or marketing messages to hundreds of screens in offices, conference rooms and lobbies?
The applications for an innovative OVP, CDN and OTT Provider for corporations are endless.