Channels & Playlists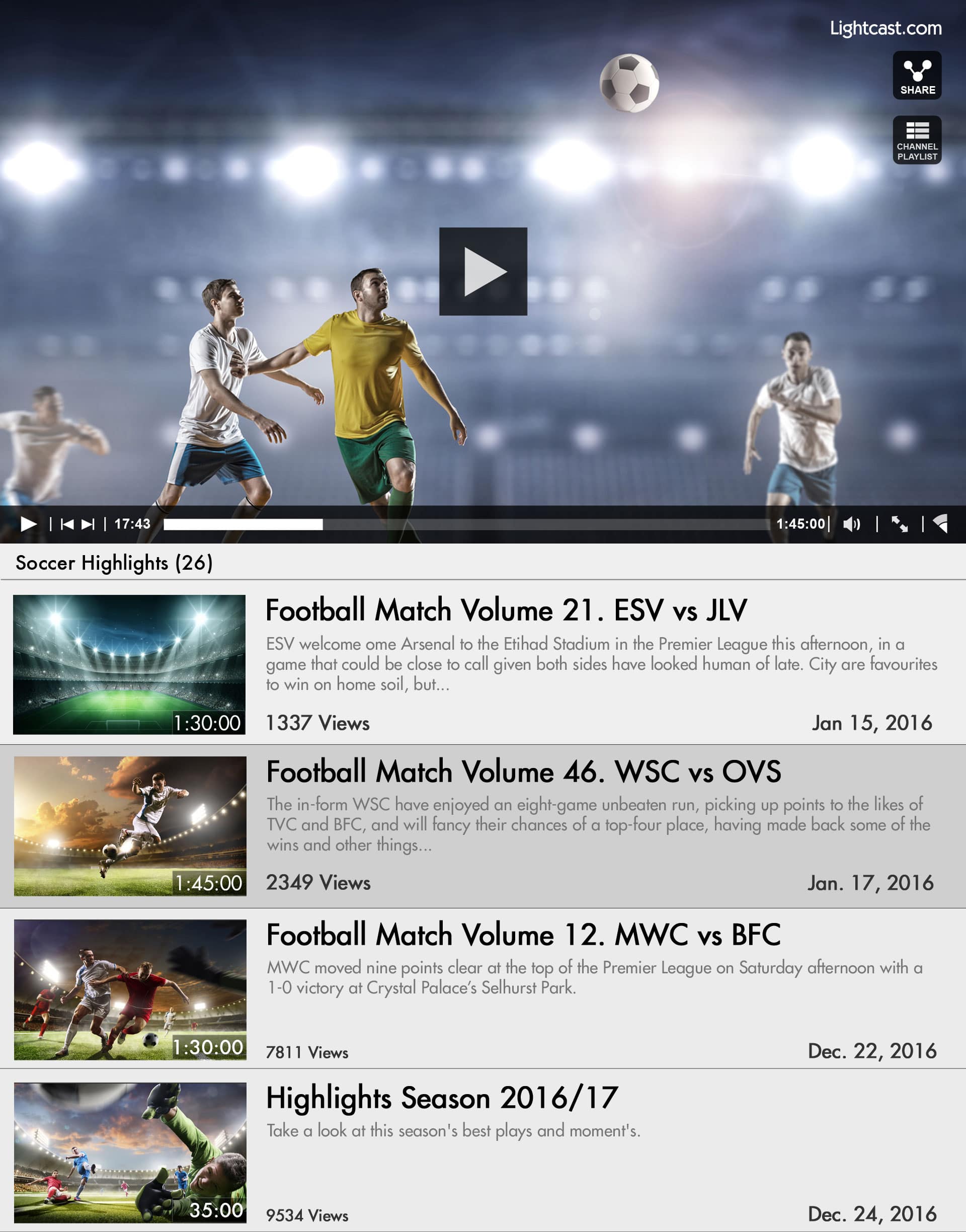 Your VOD and LIVE Players have a slide-in on-player menu, featuring all your uploaded videos archived in the selected channel and all upcoming, scheduled live streaming events with title, event description and time-zone adaptive on-player count-down. These channel-player-features allow your viewers to access your entire channel library, or read about all your scheduled, upcoming events, by triggering the on-player-menu.

Alternatively you can use additional html embed tools such as the embeddable "Media Center", which includes your customized video player and a separate video menu displayed to the right or bottom of the player. The video menus of your Media Center with integrated player are searchable with a text-search-field and display the channel's content with thumbnails, titles, video description, upload date and viewing stats.

All html embed objects for VOD and Livestream integration on your websites and social sites are free of charge and included in your Lightcast.com media hosting subscription.