Mobile Streaming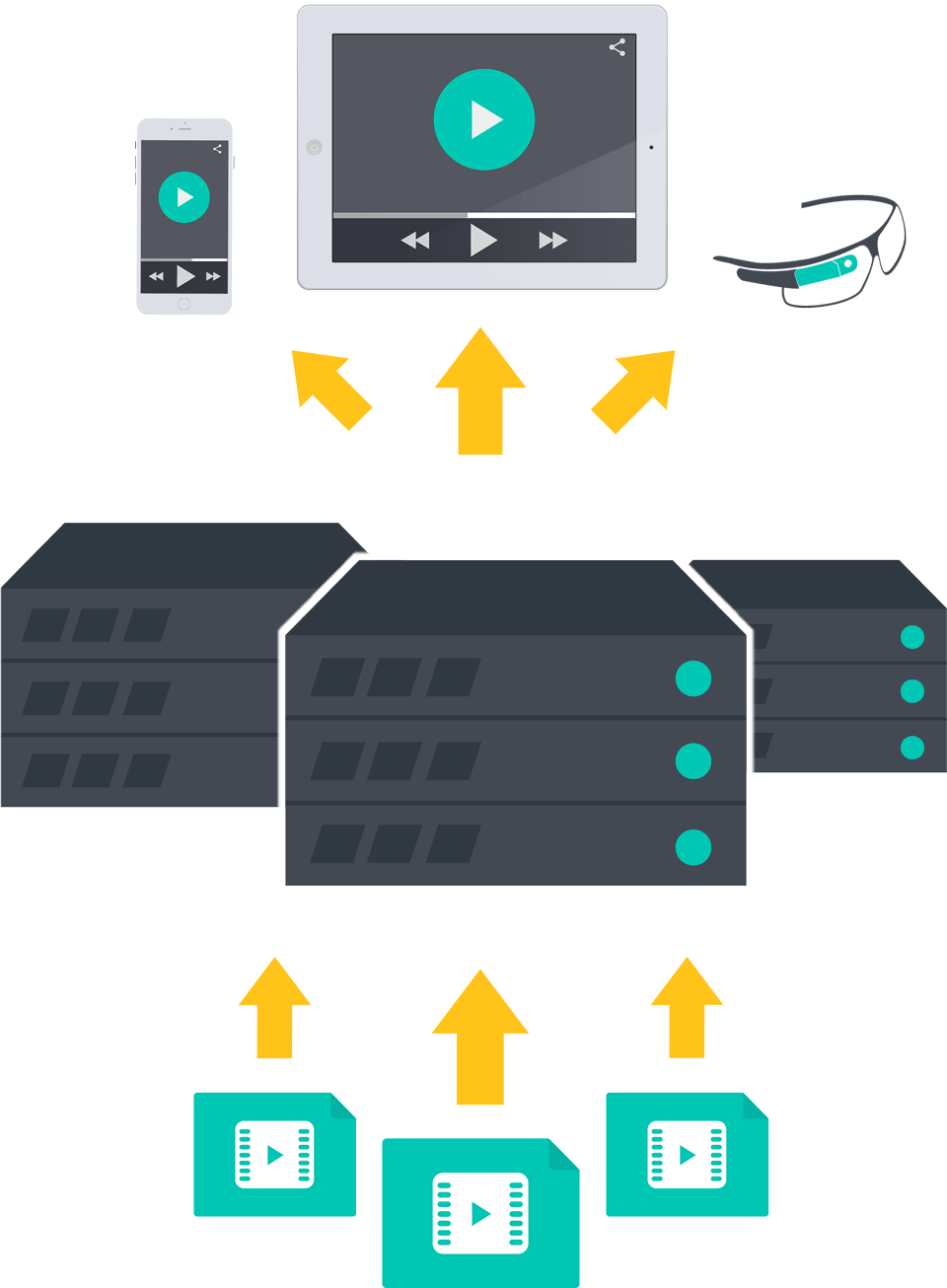 Need to deliver your video content to mobile devices? Do you already have a mobile app and would like to integrate and play back your video content through your mobile app?

Lightcast.com Video Delivery and Video Marketing Solutions enable you to do all of that. Every video upload to our server network through your Video Control Center, is being transcoded and optimized for mobile delivery. This means: we encode and store special video files for mobile delivery on our CDN (our worldwide 72-location server network).

Your videos are ready for viewing on mobile devices on "day one", so to speak. You don't need any separate encoding or order a special service from Lightcast.com. Optimizing and storing your video uploads for mobile delivery is standard and complementary WITH ANY video upload through your Video Control Center in your Lightcast.com account - no matter the type and size of Service Package you have subscribed to.
Your entire VOD content will be delivered to the great variety of mobile devices by using different streaming formats like h.264, webm, apple http and different player technologies like adobe flash and html5 video. All your VOD content is being transcoded by Lightcast.com into the various different formats mobile devices require to ensure maximum device compatibility. This is a high-end professional video hosting service and is included in every Lightcast.com package already. You can control the compatibility of your live-streams through your local live-encoder by using the recommended codecs and configurations.
If you are interested in publishing your own iOS or Android Apps, or a mobile version of your website, please contact us for a custom quote. We provide mobile apps and sites at very competitive rates.