Chromecast Development & Publishing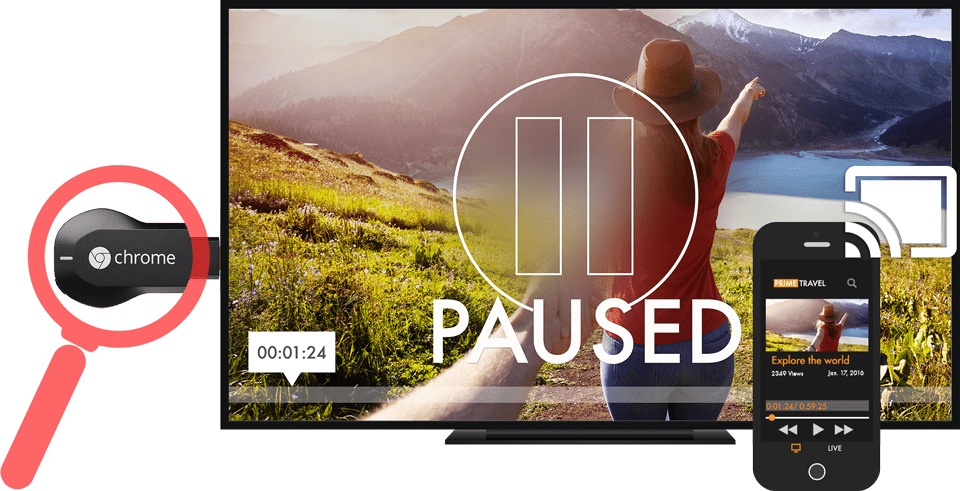 Instant Chromecast Publishing
Lightcast.com Clients have it all: automated one-click distribution and publishing of all of their on-demand and live-stream media to all platforms - websites, mobile apps, TV apps and social apps.
Chromecast is one of many publishing opportunities for publishers using the LightcastOVP & CDN for media management and delivery. If it isn't already activated in your Lightcast.com Account along with your Service Package, just inquire via the "My Broadcast Outlets" overview in your Lightcast.com Account and Customer Care will take care of your order.
Controlled Via Players & Control Center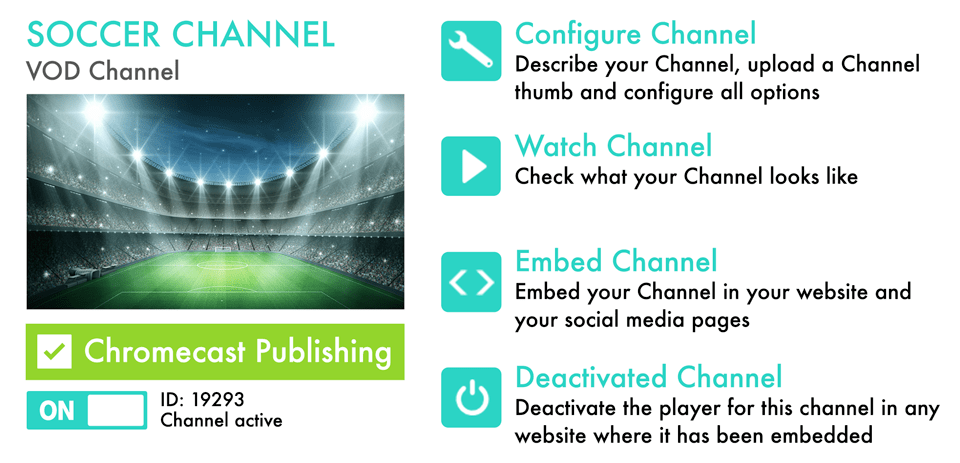 Simply define which of your VOD Channels and LIVE Channels you want to enable for instant and automated Chromecast publishing and viewers with compatible browsers and devices will be able to send your media archives and streams to their Chromecast-enabled screens (TV screens, video projectors, mobile screens or computer monitors).
Using the Lightcast Mobile Player for media playback in your mobile apps will automatically add Chromecast capabilities to your mobile apps as well. In the same way you can make all your mobile websites, and mobile-responsive / friendly websites, Chromecast capable through Lightcast.com. To discuss all options with a Streaming Media Specialist, request a personal consultation, contact your Lightcast.com Account Manager, or ask our App Dev Division for assistance.