Walter Hallam Ministries - Fire TV App
Pastor Walter Hallam has been actively serving the Lord since his youth. He knew at an early age that God had called him to preach. Still, he ministered as a layman in his local church until 1985. God then placed in his heart to move with his wife, Cindy and children to Texas City, Texas and begin a church.
---
App-Inhalte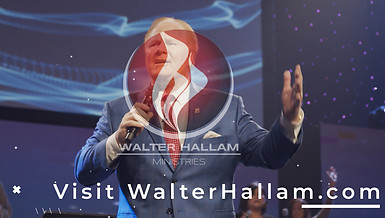 Der Inhalt dieses Channels ist auf Fire TV verfügbar. Du benötigst ein Fire TV Gerät, um diesen Channel ansehen zu können.
Schau dir den Inhalt dieses Channels auf CROSS.TV an. Bitte berücksichtige, dass abhängig von der Entscheidung dieses Kunden nur ausgewählte Inhalte dieses Channels auf CROSS.TV veröffentlicht werden.
Pastor Hallam, a powerful and dynamic speaker, ministers the good news of the Gospel with authority. He operates effectively in the gifts of the Spirit through the gifts of healing, faith, miracles, word of knowledge, word of wisdom, and prophecy. Having a strong apostolic anointing, Pastor Hallam is often referred to as a pastor to pastors.
---