How It Began - Customer Requirements and Goals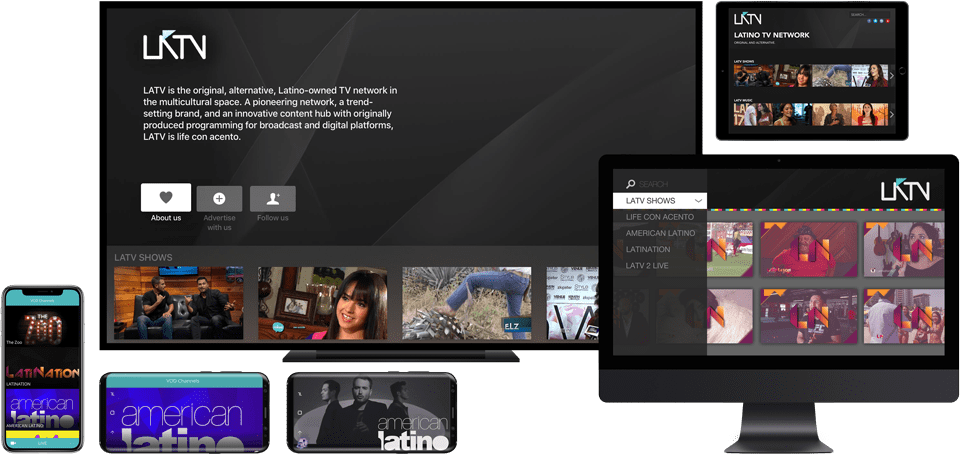 LATV, a spanish-language entertainment network and local TV Channel on cable and antenna signal in Southern California, needed to execute on a go-to-market strategy with a tight timeline. Lightcast.com was able to expedite the development and submission process and deploy OTT and mobile apps on all major platforms in LATV's branding, featuring both linear streams of the Television Network, as well as VOD archives on all apps.
LATV required both design customizations, as well as multi-tier navigation for a growing on-demand archive with Channels and Sub-Channels dynamically controlled via Lightcast's Media Management System.
What We Did
Development, launch and approval management of native OTT / ConnectedTV Apps for Roku, AppleTV, GoogleTV and FireTV
Provisioning of Media Management System for upload, transcoding, management, publishing of on-demand archives and live-streams
Provisioning of Media Management System for management of metadata and artwork
Ingestion of Television signal and transcoding for delivery to OTT, mobile and web applications
CDN Delivery of live-streams and on-demand content, bitrate-sensitive and adaptive with geo-restrictions for content with rights for Australia and for international delivery
Results It Produced
Development and nuturing of new viewerships, both regionally and worldwide
New Branding Opportunity for indigenous content, such as original TV series
Value-Add to existing viewers
Productivity increase through workflow automation through integration of proprietary CMS with Lightcast Media Cloud