Lightcast.com voted a Top 100 Streaming Company
February 16, 2018
Lightcast.com is proud to announce that it has been voted a Top 100 Company in the streaming media industry. The award was presented by Streaming Media Magazine - the premier resource for everything streaming. We are humbled to know that we are in best company with the rest of the Top 100 Companies, such as Amazon, Apple, Sony, JW Player, Neflix, Adobe, Roku and others.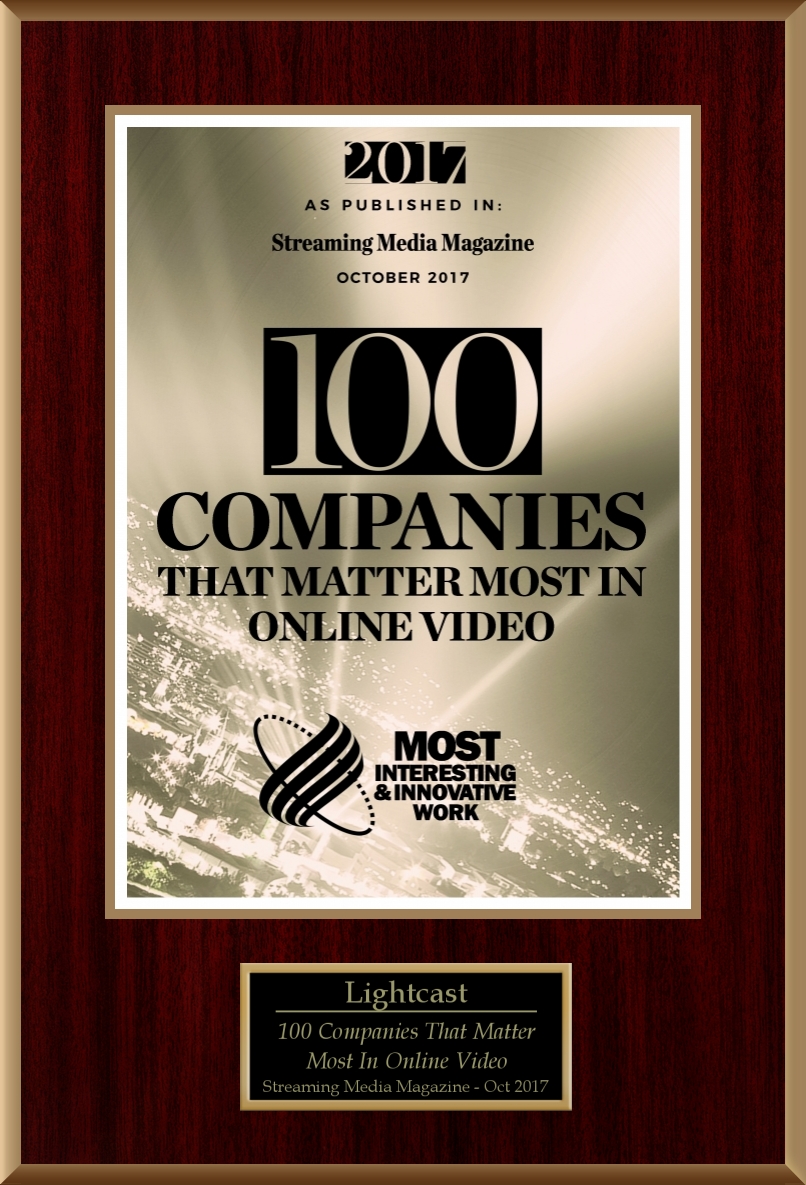 We greatly appreciate all the encouragements of customers, the faith and trust so many of our clients around the world have placed in us, many of them over the course of many years, keeping our retention rate above 96% year after year. To those who didn't know exactly how to best leverage the capabilities of Lightcast.com: thank you for trying and please come back with more questions as we are eager to show you how to best utilize multi-platform publishing and optimize work-flows of your media teams. I am sure we will be able to help you grow and monetize your viewership as well.
To those who are consistently growing their audiences with us across all web, mobile, social and TV platforms: we appreciate your loyalty and the opportunity to help and play our little part in the tremendous growth so many of you have seen. We love what you do and regard it a huge privilege to be part of your cause and endeavors.
As we appreciate the growth and success we have seen in 2017, grateful to be able to do what we love to do, we are extremely excited over the roadmap in front of us for the year of 2018. Lightcast.com and our Media Management System will be better than ever before - with even more platforms integrated, more analytics data, more features, more control and a new, award-nominated interface.
Thank you again for the opportunity to support your media expansion and viewership growth nationally and worldwide,
Your Lightcast.com Customer Success Team