4 Qualitie​s You'll Find in the Most Engaging Live Videos
August 8, 2022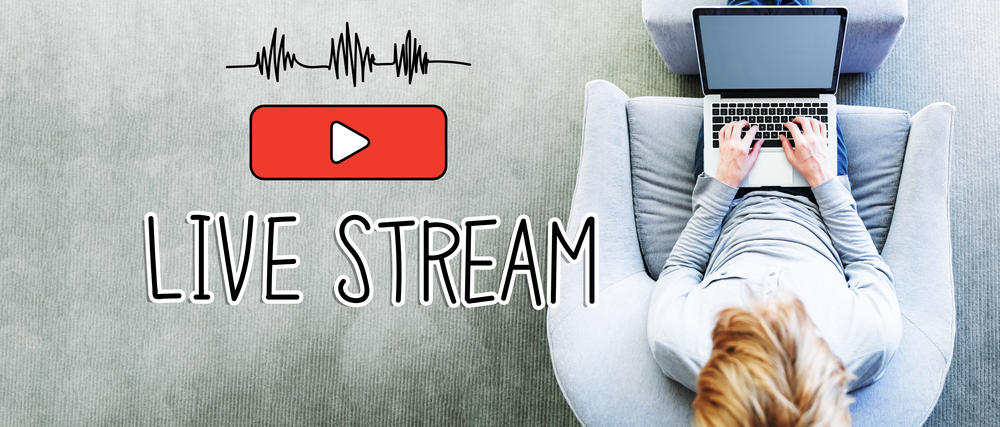 Even seasoned content creators can struggle with achieving and maintaining audience engagement during live videos. Trying to capture your audience's attention can feel like a never-ending battle, but it doesn't have to be. The most successful videos have specific things in common that make viewers want to get involved and leave them wanting more. Keep reading to see how you can ensure success every time you go live.
1. Value
When planning your live stream, ask yourself what value you provide to your viewers. Sometimes, this question confuses people because they think they aren't sharing value if their video isn't educational. However, videos don't have to be academic or instructional to be valuable.

Videos can provide value by creating a sense of community, inspiring viewers, or entertaining them. Having a clear goal of what value you are trying to deliver to your viewers helps keep you focused during your live. It's easier not to become distracted or lose focus when you have a clearly defined value you are trying to provide


2. An Outline
While part of the charm of an enjoyable live stream is the host's seemingly off-the-cuff discussion and authenticity, don't be fooled by the nonchalance. There's a good deal of legwork behind the best videos. While some individuals can produce entertaining and engaging videos by cannonballing in without preparation, that's not the reality for most people.

Planning out what you want to do and say in your live can make the difference between an enjoyable video to watch and a video your viewers stop watching. How extensive your plan needs to depend on the style of your channel, the content covered, and your ability to mentally adapt while filming. There's no one ideal plan, just the plan that works for you.


3. Uniqueness
Gone are the days when business success meant conforming to strict dress codes and abandoning individuality. Instead, today viewers want to know more about the person behind the screen, and allowing them insight into what makes you unique makes them more likely to care about what you have to say.

Humanizing yourself doesn't mean sharing your deepest darkest secrets, but it does mean weaving in some personal details on your lives. So every time you make a video, share yourself alongside your product or message and let your viewers meet the real you.


4. Authenticity
Chances are, you've met people in your life that instantly come across as disingenuous. Those usually aren't people you want to spend much time around. So, like you would avoid an inauthentic person in real life, most viewers will avoid a fake-seeming person online. Instead, present yourself in a way that is true to yourself.

That means if you're typically a casual person, don't throw on a suit for your live. Your discomfort will radiate through the screen to the audience. Embrace who you are. Trying to be someone you're not will result in a watered-down version of yourself that won't be compelling.

Now that you have the recipe for viewer engagement on your live stream, make sure you only use the best live TV streaming service. Contact us at Lightcast.com and see why our clients say live streaming has never been easier!