Roku App Development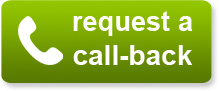 Lightcast has been a developer for Roku Apps since the early stage of the new Roku phenomenon. With many years of experience and numerous apps launched continuously, we are able to offer a smooth development process at the highest quality level.
If you are looking for an experienced Roku App developer with maximum reliability and the fastest turn-around time, taking care of your entire Roku App project from A-to-Z until your new app is published in one, multiple or all Roku App Stores - then Lightcast is most likely the premier choice on the market.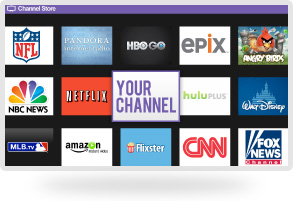 With fully integrated content management systems, Lightcast allows its clients to fully control and manage their media publications to their Roku Apps, as well as for all of their other outlets at the same time, such as AppleTV/iTunes, GoogleTV, their corporate websites, social sites and mobile apps.
The Lightcast Control Center with its Media Suite allow you to upload, publish, sort, move, deactivate all your media content on Roku, as well as following the real-time stats and run reports on your viewership and their regional location.
Design: your Roku App is built with your prefered graphics and based on your corporate design.
Functionality: your Roku App can include one or multiple VOD Channels in a multi-layer navigation, Live-Channels, 24/7 Channels, corporate information, rating and feedback mechanisms and more.
Require Payment for Premium Content: you can publish all free content or make certain channels available only to paying viewers or subscribers.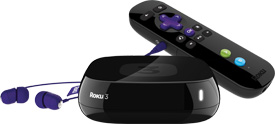 Lightcast EasyPay and its fully integrated Member Subscription Management System allows your viewers to sign up for a suscription on your website, unlocking specific premium content inside your Roku App. You can charge per view or a monthly subscription.
While the development of such systems goes well into the 6-digits, Lightcast provides those subscription management and payment systems free of charge to its clients and builds it all straight into your Roku App.
Schedule a free consultation with an Online Media Strategist in order to discuss your goals, ideas, projects and requirements and receive a custom quote for your Roku and Set-Top-Box project.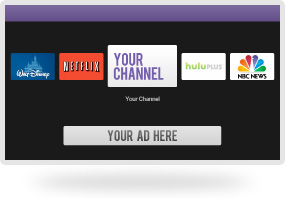 » ROKU FOR YOUR BUSINESS, CHURCH OR MINISTRY
» FEATURED ROKU CHANNELS