Abbreviations and terms you need to know when managing streaming video
The rapid development of new terminology within the digital media industry has recently left many business owners and media publishers scratching their heads - and very understandably. Some abbreviations are confusing and some new terms have been thrown around and used synonymously for one and the same thing. Here are a few of them.
TV Everywhere
This simply means the distribution of your media content to as many platforms of possibly and often refers to the service of a multi-platform OVP. It simply means that your media content can now stream to / be published to both traditional television, as well as new OTT / ConnectedTV platforms, mobile apps, your websites and social platforms - all at the same time. Lightcast.com uses the term "media distribution" or "digital media distribution" rather than "TV Everywhere" in order to better explain the multi-platform publishing service the Lightcast OVP provides.
CMS and CDN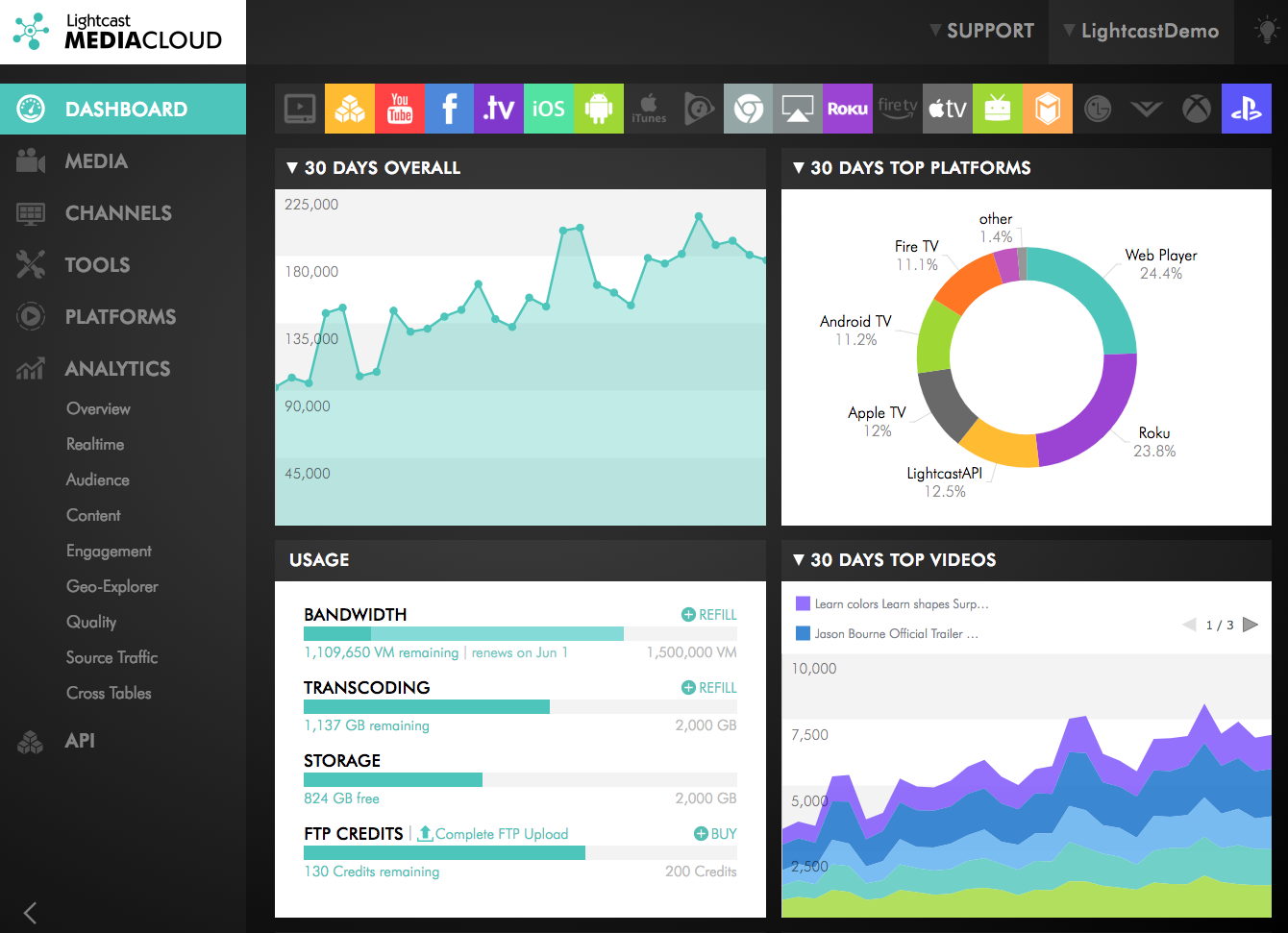 A CMS is a content management system, and a CDN is a content delivery network. Both of these are critical when trying to get your content in front of an audience and grow your customer base. With a CMS, you can upload, manage and schedule your media publications regularly and have them published with one click across multiple platforms. A CMS is also critical for managing artwork, thumbnails and metadata associated with your content for improved searchability and visibility. A CMS usually also allows you to target or exclude certain regions, create linear live-streams from uploaded video archives, render multiple bitrates, formats or even audio-only versions from your video files, utilize and manage security levels (such as DRM standards), and even automate monetization (such as transactional sales, subscription offers or advertising).
PaaS
A PaaS is a Platform as a Service. An OVP and its CSM is usually a PaaS.
OVP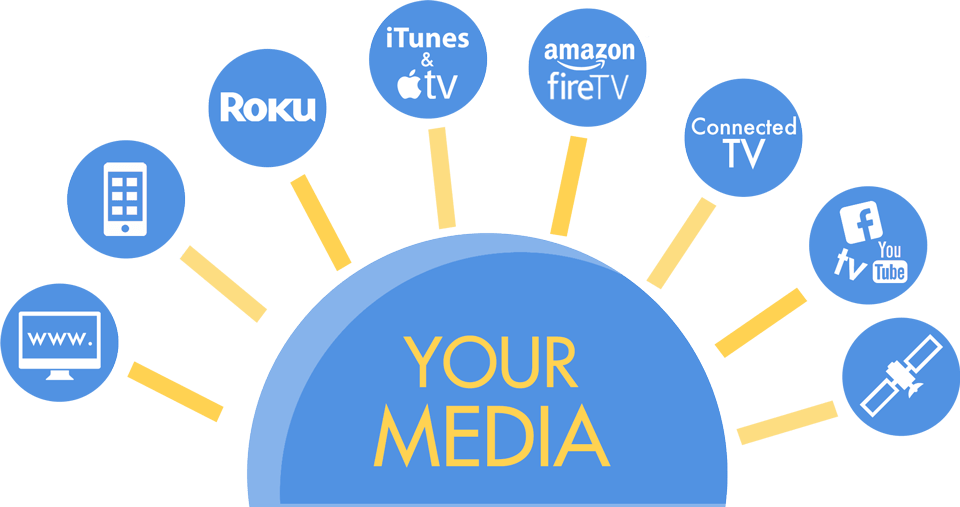 An OVP is an online video platform. It is a PaaS which usually provides you with a CMS, OTT and mobile app development, APIs for your own app and web development, video players and other embed tools, bitrate-adaptive delivery, metadata management, multi-media feeds for multi-platform publishing, monetization tools and more.
OTT
OTT means the "over-the-top" delivery of media content - transmitted over the Internet rather than via traditional cable or satellite television, radio or TV broadcast. You have probably already used some forms of it such as iTunes, Skype or other instant messaging services. Recently the term OTT has become synonemous with streaming television (or "ConnectedTV" / "Smart TV"), thus often refering to video content delivery to set-top-boxes and Smart TV displays.
OTT Advertising

OTT advertising has recently become one of the greatest opportunities for TV advertisers. With its numerous advantages over traditional advertising, as well as enormous cost-advantages, running TV ads on OTT platforms is quickly becoming one of the most efficient types of television advertising. Among the most important advantages are the "cost-per-view" billing model, precise geo targeting, targeting according to the viewed content (thus targeting passionate buyers of your products and services) and precise, real-time reporting of exact viewership numbers and your ad-viewers regional location. ConnectedTV-Advertising.com offers a variety of resources explaining the advantages of OTT advertising in more detail.
Lightcast.com offers everything in a package
Lightcast.com is an OVP and provides media publishers with multi-platform delivery, an intuitive CMS, and full-service OTT package solutions - for media publishers, as well as for advertisers and marketers. Lightcast.com has become known as one of the fastest and most cost-efficient providers when it comes to building and launching TV apps on major OTT platforms as Roku, Fire TV, Android TV, Apple TV, Samsung Smart TV, but also YouTube, Facebook, gaming consoles, websites, mobile apps and more. Simply upload and manage any type of media content (livestreams, video files and audio files) through your Lightcast.com Media Cloud and keep track of your viewership through the Media Statistic Center. Plug in any of the monetization tools, customize your apps with unique features and your corporate design branding and control all your archives and live-streams in real-time - all in one place. If you would like to reach new customers using OTT / Connected Television, or automate your streaming and media distribution workflow across web, mobile, social platforms and OTT - request a callback from Lightcast.com today to receive a free consultation.