The advantages of using an OVP for multi-platform publishing
An OVP to help you grow your business
An OVP, or online video platform, allows you to reach your customers through a variety of outlets. With so many potential outlets for media publishing — Roku, FireTV, AndroidTV, AppleTV — you may be wondering which one is right for your business. The answer is, all of them. You may be able to find more potential customers on some of them than on others, but none of them should be left out entirely. You can build the perfect website, you can use search engine optimization to make sure it shows up on the top page of the right searches, but when you have done all that, there are ways to expand your reach and viewership.
That said, chances are you do not want to spend hours every week uploading your content and embedding it to multiple properties. In addition, different publishing platforms require different bitrate and file formats, adding yet another complication to this task.
An entire OTT Channel dedicated to your brand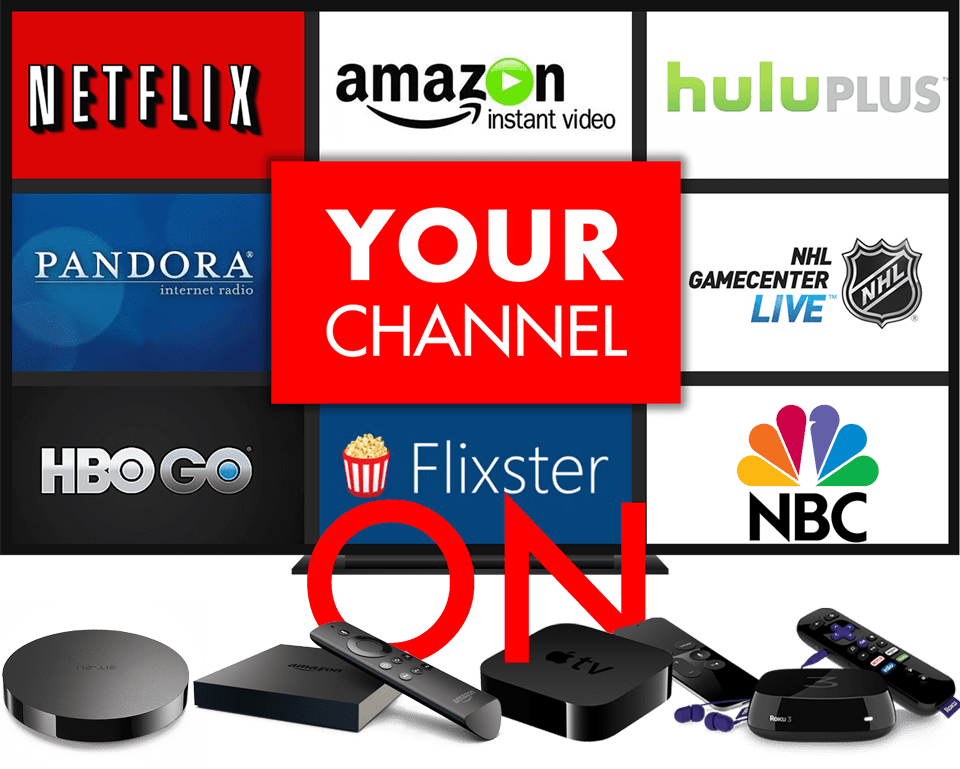 A good OVP should be able to develop your own, native and custom-branded TV Apps on all leading OTT / ConnectedTV platforms - including Roku, FireTV, AppleTV, AndroidTV and Samsung SmartTV.
A good OVP will allow you to upload and manage all your on-demand video and audio archives, metadata, graphics, cover artwork, thumbnails, watermarks and ads accross all your OTT properties in real-time, as well as automating your publishing workflow.
A good OVP will allow you to livestream events in any bitrate and with any live-encoder of your choice. This will let your customers watch over their phones or on big screens, on Connected TV, YouTube, Roku, Facebook, iTunes, xBox, Apple TV, or wherever they please. Multi-bitrate delivery insures that no matter what device or platform they are watching on, your viewers will have a seamless viewing experience that is not interrupted by re-buffering.
A good OVP will also let you know who is watching your content, from where and for how long. Using a detailed analytics service will help you understand your viewership and better target your product, your advertising and your marketing strategies.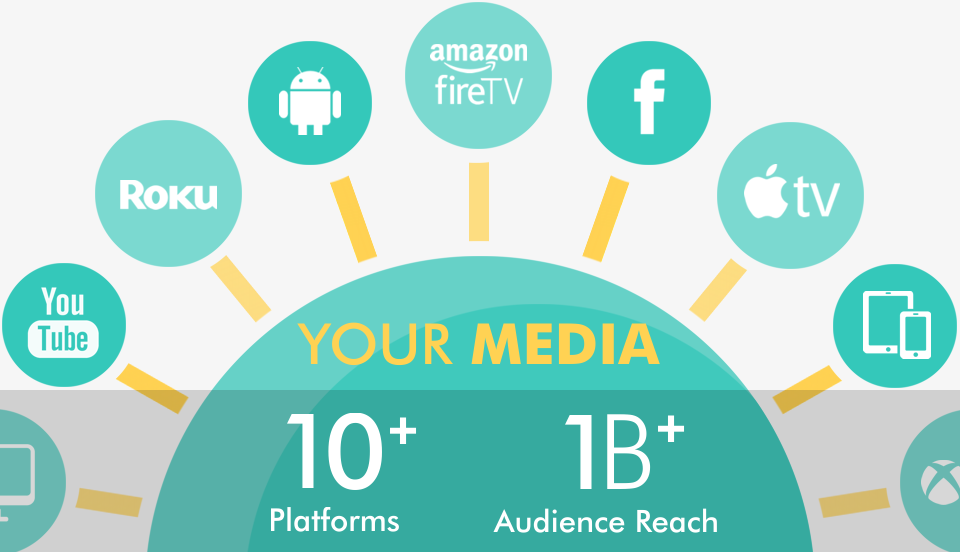 Lightcast provides media publishers with a content management system and can help you and your company publish on online media. Let us give your business its own channel and multiply your reach through our proprietary Digital Media Distribution System. With a Lightcast MEDIA CLOUD account comes Channel Managers, Archive Managers, Metadata Managers, APIs, DRM services, Live Event Managers, Cloud Playout Systems, Live Recording Services, Publishing Automation and much more. You can manage your media content through your Lightcast control center, and the Media Statistic Center will let you keep track of your viewership.
If you want to take advantage of an OVP for multi-platform publishing, request a callback from Lightcast today.