Risks And Considerations About Streaming To Social Networks
Lightcast.com and its parent organization Cross Media Group, has been a partner of leading social networks since 2007. In fact, Lightcast.com is the streaming backend which powers different social networks, including the world's largest faith-based social network CROSS.TV.
Lightcast.com is also a close partner of YouTube and Facebook, with full integration of automated publishing to the leading Social Networks via the Media Cloud Distribution System. Lightcast.com customers can manage their live-events, streams and video publishing to YouTube, Facebook and other Social Networks via their Lightcast Media Cloud Account.
Needless to say, Lightcast.com is a huge supporter of social networks, helps to drive viewerships on social networks, and auto-publishes thousands of live-events and videos to leading social networks every week. Not only do we encourage our customers to publish free contents to social networks for marketing and viewership-growth purposes. We automate and secure publishing to Social Networks for our customers.
That said, there are several important considerations to keep in mind:
Be Mindful And Strategic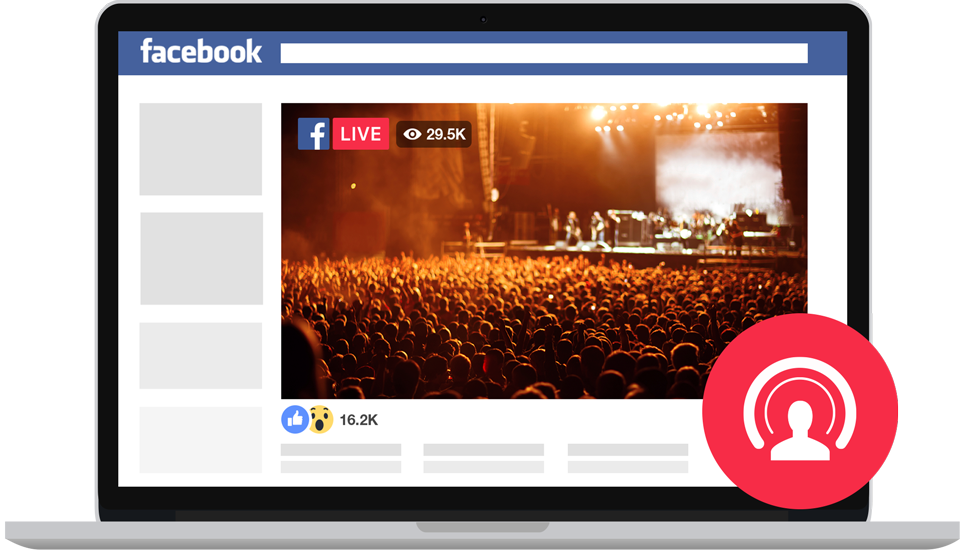 Social networks are not contractually obligated to publish your content and can censor and abort your streams at any time for any reason.


Even as a church, you are using social networks like any other user, at the social networks' discretion as long as they can get top advertising revenues around your streams and videos, and as long as nothing within your content is deemed as copyright sensitive, or as a violation to their terms, including controversial worldview and ethical topics.


Also keep in mind that your content will always be a "needle in a haystack" on social networks and that only social networks own and monetize your content on their sites.


You as a publisher are not able to monetize your viewership on social networks. That is the trade-off and why social networks do not charge you for publishing your streams and contents if they allow it.
Therefore: use social networks as an additional option for viewers to find and watch your streams and videos, but make sure to build up your viewership on your sites and apps which you can control, monetize and keep up guaranteed.
Keep Safe - Diversify!
Make sure to diversify your media distribution to sites and apps you fully controll, and never "put all your eggs into one basket" that is subject to good-will, approval and censorship. Leverage the marketing opportunity through social networks, but don't become dependent on them as their business model, their good-will to publish your streams and contents for free, and their content reviewer's worldview and approval towards your streams, message, contents can change without notice and affect your entire viewership and virtual congregation if their only, or primary, way of watching your events suddenly went away.