Best Live Broadcasting Software of 2020
First we'll discuss the main purposes of live broadcasting software: production, encoding, streaming, and recording.
Production
With most live stream software you can actually produce your own content. This means that you can make your live stream look professional by changing the look and sound of everything when streaming. Some of the many options available with most encoding software are:
Add or edit titles, live video effects, transitions, instant replay, video calls, or overlays.
Mix and switch content, and audio.
Encoding
There are a few basic areas which need to be planned and prepared in order to broadcast a live stream through the Internet to various outlets:
Internet Connection

Camera

Encoder
Since the raw video signal of a camera is too large for Internet broadcast, it needs to be encoded first. The easiest way to get this job done is to use a computer with the processing power of modern CPUs and live stream software which encodes the signal and transmits it to a live-streaming server network. When live broadcasting your stream in HD or in 2 or more qualities parallel, encoding software may come to their limits. If your computer is strong enough you should be able to reach HD quality or even send 2 parallel streams but if you really want to reach great encoding quality in such high-performance situations we recommend using encoding hardware instead of encoding software.
Streaming
Streaming is the real-time delivery of Internet content to the end-user from the provider. This is, of course, the main purpose of live broadcasting software.
Recording
While it's nice to have all the previously mentioned features in the software that also sends your stream, it's also important to have a recording of your live stream if you plan to ever post your stream on any new platforms in the future including your website. These encoders allow you to record your live stream onto your hard disk, and some even offer ISO recording, which is the ability to create isolated recordings of your camera inputs.
4 Recommendations for Live Broadcasting Software
Professional broadcaster software is both a live streaming software and video streaming software. Many users without special requirements, such as mixing multiple video signals or adding visual effects inside their encoding software, use free streaming software. We will discuss the best streaming software including free live streaming software and paid live streaming software.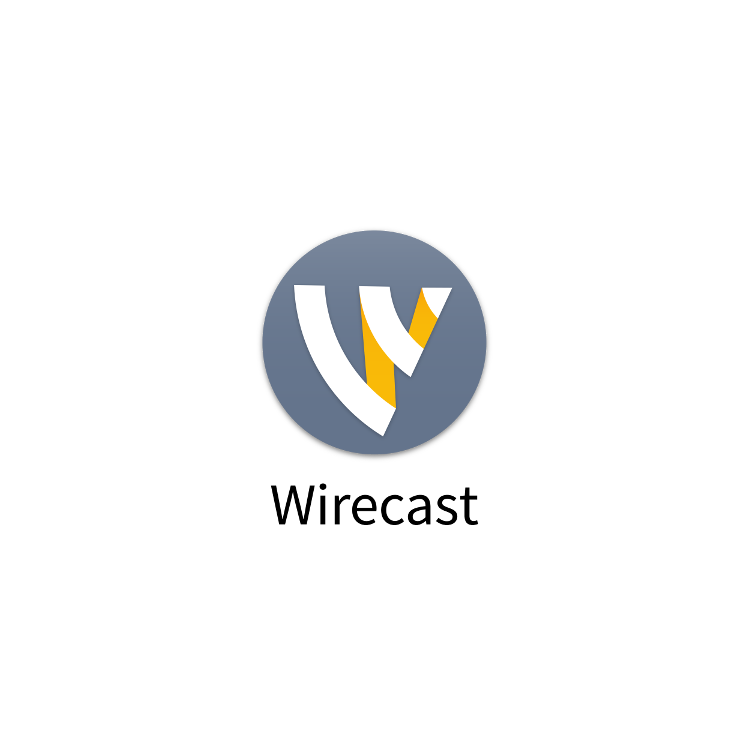 Wirecast
Wirecast, built by Telestream makes it possible to get video content to any audience regardless of how it is created, distributed or viewed. Telestream customers include the world's leading media and entertainment companies: content owners, creators and distributors. In addition, a growing number of companies supplying and servicing much larger markets such as ad agencies, corporations, healthcare providers, government and educational facilities, as well as video prosumers and consumers, are turning to Telestream to simplify the access, creation and exchange of digital media. Founded in 1998, Telestream corporate headquarters are located in Nevada City. The company is privately held.
Lightcast's recommendation is Wirecast 13 or higher. This live stream software lets you stream to any RTMP destination and also record the stream. You can also stream to multiple destinations at one time. With Lightcast, it's easy to configure as it allows you to connect directly to your Lightcast account inside the software and automatically enters a lot of our recommended settings into the encoder for you.
Make sure to get the latest version of Wirecast and run it on a dedicated machine - ideally a high-performance iMac with plenty of CPU power (latest gen quad cores and up) and Memory. Be careful with external A/V interfaces or capture devices. While Blackmagic is certainly a good choice for an A/V interface, only use one if you have an expert on staff who knows the complexity and wide range of configurations of pro-grade A/V interfaces. Even the smallest oversight in the configuration of a high-end A/V interface or converter can kill your best software encoder setup and destroy your live-stream experience. If in doubt, use your PC's or Mac's HDMI input, or a very simple SDI converter if needed. Using the latest generation Wirecast software encoder on a powerful and dedicated machine is our recommendation if you have someone on staff who is proficient in computer software, hardware, your network infrastructure and A/V interface between your A/V sources (cameras, audio mixer, video switcher) and your PC or Mac.
Wirecast allows streaming to most streaming platforms including Lightcast. The biggest differences between the three Wirecast versions are Wirecast One only allows one stream output destination and 3 Master Mixing layers, Wirecast Studio and higher allows unlimited stream output destinations and 5 Master Mixing Layers, and Wirecast Pro offers a 7 remote guests via Wirecast Rendezvous conferencing solution, advanced production features including PTZ camera control, Pro Audio FX, instant replay, scoreboards, and advanced unlimited destination outputs including multi-track audio recording.
Compatibility
Wirecast is available for Windows PCs and Macs.
Pricing
Wirecast One: $249
Wirecast Studio: $449
Wirecast Pro: $699
Integrating Wirecast with Lightcast:
Wirecast Go can be easily integrated with Lightcast's award-winning Media Cloud- Live Streaming Platform, Online Video Platform, and Media Management System.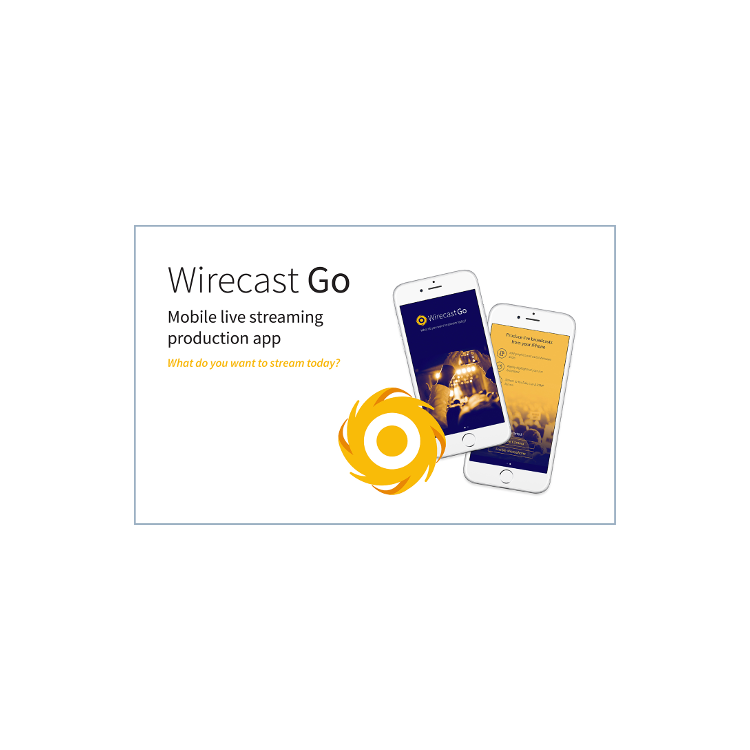 Wirecast Go
Wirecast Go lets you produce live broadcasts and stream high-quality productions on the go from your iPhone. Here are some of the features available for this app:
Broadcast in portrait or landscape mode, or switch midstream.
Switch between multiple prepared shots.
Brand your stream with overlay logos, pictures, images, and titles to your online broadcast.
Replay highlights of your live broadcast.
Stream to RTMP Servers.
Interact live with your audience by sending and receiving chats.
Compatibility
iOS 11 or later mobile devices
Pricing
Wirecast Go iOS mobile app ($5.99)
Integrating Wirecast Go with Lightcast
Wirecast Go can be easily integrated with Lightcast's award-winning Media Cloud- Live Streaming Platform, Online Video Platform, and Media Management System.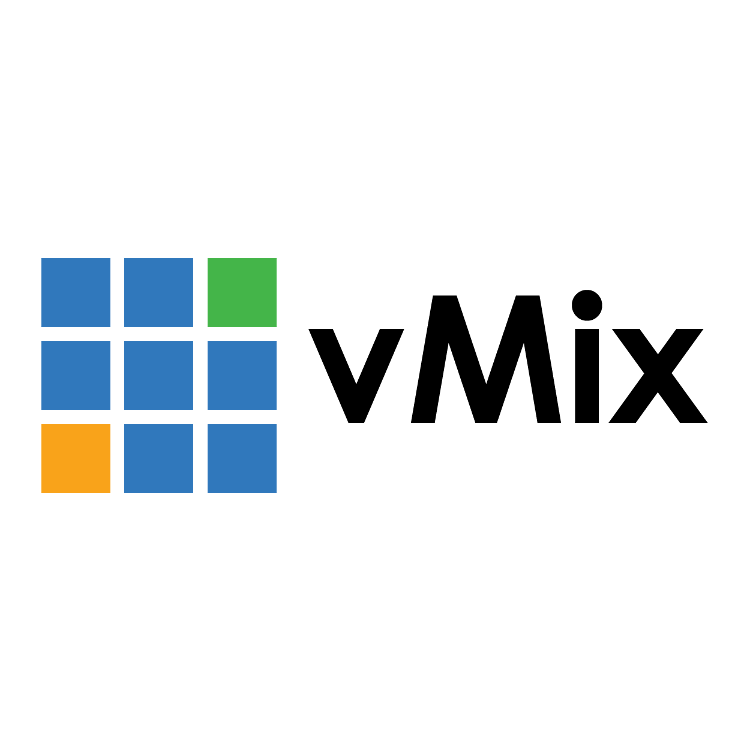 vMix
vMix is a fully functional broadcasting software encoder that allows multi-bitrate streaming to up to 3 destinations at one time.
Like Wirecast, vMix supports stream recording and a large number of inputs. You can stream with webcams, audio and video files, DVDs, playlists, PowerPoint, and other sources.
vMix has an instant-replay and a slow motion feature. It also supports NDI (Network Device Interface) which allows you to send secure video upload over gigabit ethernet networks and green screens. Finally, vMix also has a titling tool with animation support.
vMix vs Wirecast
The biggest difference between Wirecast and vMix is that vMix supports allows up to 3 stream output destinations, but Wirecast supports an unlimited number of output destinations. You are only limited by your connection and CPU.
Compatibility
vMix is only available for Windows PCs.
Pricing
vMix is available in six different versions. The Basic version is free and only supports a maximum resolution of 768 x 576 and 4 inputs. The Basic HD version supports a maximum resolution of 1920 x 1080 and 4 inputs as well. The highest priced $1200 Pro version supports a maximum resolution of 4096 x 2160 and up to 1,000 inputs.
vMix has a free 60-day free trial of vMix, vMix Social, vMix Title Designer, and vMix Desktop Capture all in one setup program.
Integrating vMix with Lightcast
vMix can be easily integrated with Lightcast's award-winning Media Cloud- Live Streaming Platform, Online Video Platform, and Media Management System.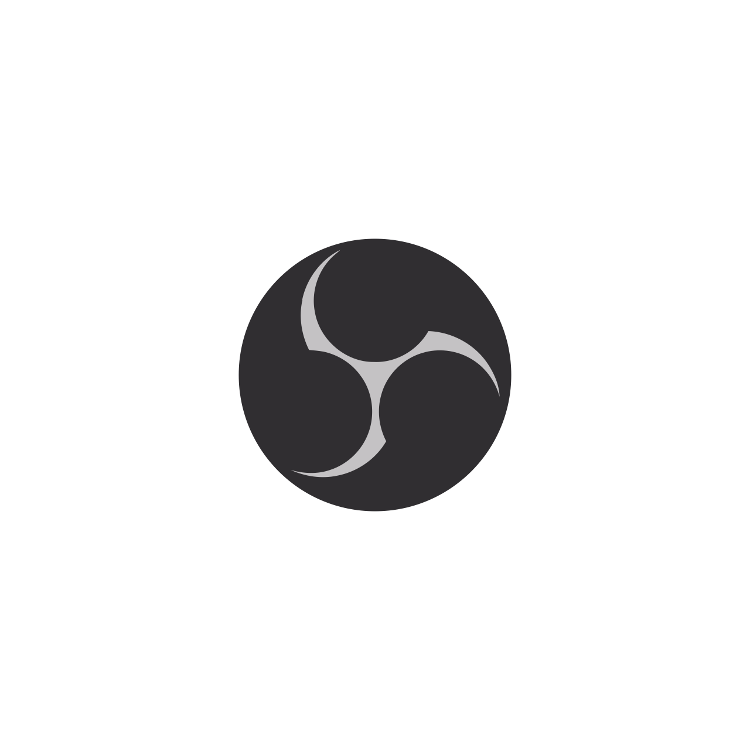 OBS
OBS is a software encoder that is capable of handling the streaming needs for most people. One of the biggest drawbacks to using OBS is that you can't stream to more than one destination at a time, unlike Wirecast and vMix which have no problems doing this.
Many who start out with their first steps towards live-streaming often look for free live streaming software, often because they don't know if live streaming is something they want to continue and it is often just for testing purposes. That is absolutely legitimate. While we would not recommend to keep on streaming with a free live encoder running on a PC or Mac long-term if you are serious about your live-streams and viewerships, downloading a free software is a quick and easy fix for testing and learning purposes. We stick to our two recommendations above - vMix and Wirecast for software encoders - but if you really need a free encoder software, our recommendation would be OBS Studio (by Open Broadcaster Software). https://obsproject.com
Please note that this is an open source software. Please don't expect the same professional quality level, reliability and features as Wirecast or vMix, but you can run it on a dedicated PC or Mac and we recommend a high-performance CPU and plenty of Memory.
Compatibility
OBS is available for Windows, Mac, and Linux.
Pricing
Free
Integrating OBS with Lightcast:
OBS can be easily integrated with Lightcast's award-winning Media Cloud- Live Streaming Platform, Online Video Platform, and Media Management System.
Conclusion
We hope that this article has helped you to learn more about the features and benefits of live broadcasting software. All of these options mentioned have a trial offer available for them, so you can try each one of them out and see which one bests fits your needs.
Want to make your streaming system complete, and test your new live broadcasting software with a free 30 day trial of Lightcast's award-winning Media Cloud- Live Streaming Platform, Online Video Platform, and Media Management System that gives you the ability to try out almost every feature offered including an embeddable web player, CDN, and video management system?
By Shawn Ellis
<!- Go to www.addthis.com/dashboard to customize your tools ->