What Is Video On Demand (VOD)?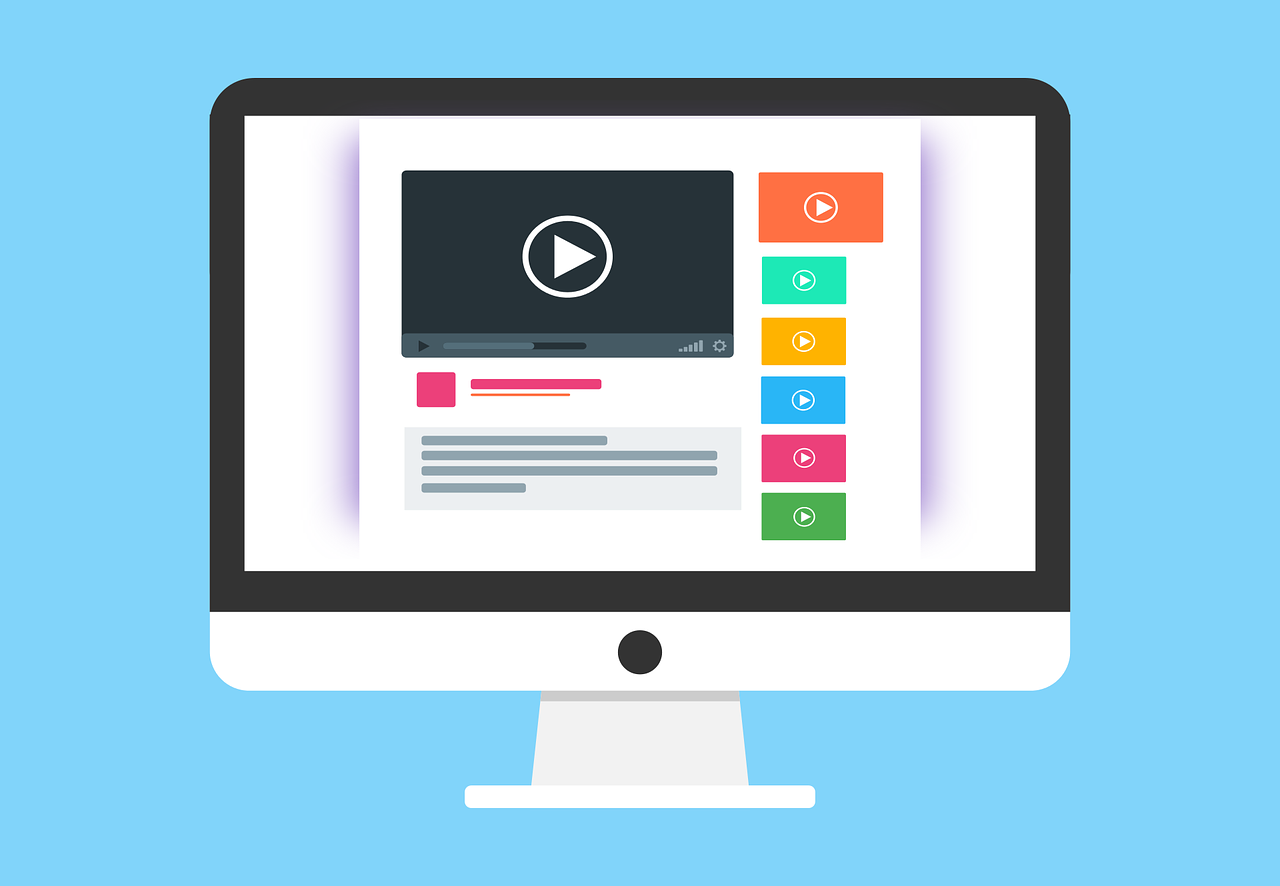 The definition or meaning of VOD "Video On Demand" is a video distribution system that allows users to access and view videos online whenever they want. VOD includes downloading videos, Subscription VOD (SVOD), Advertising Video On Demand (AVOD), and Transactional Video On Demand (TVOD).
VOD content can be viewed with many types of OTT devices including tablets, mobile phones, smart TVs, set-top boxes (Roku, Apple TV, Nvidia Shield, Fire TV), gaming consoles (PlayStation 4, Wii U, and Xbox One), and desktop and laptop computers, while the majority of other users use the web to access OTT content.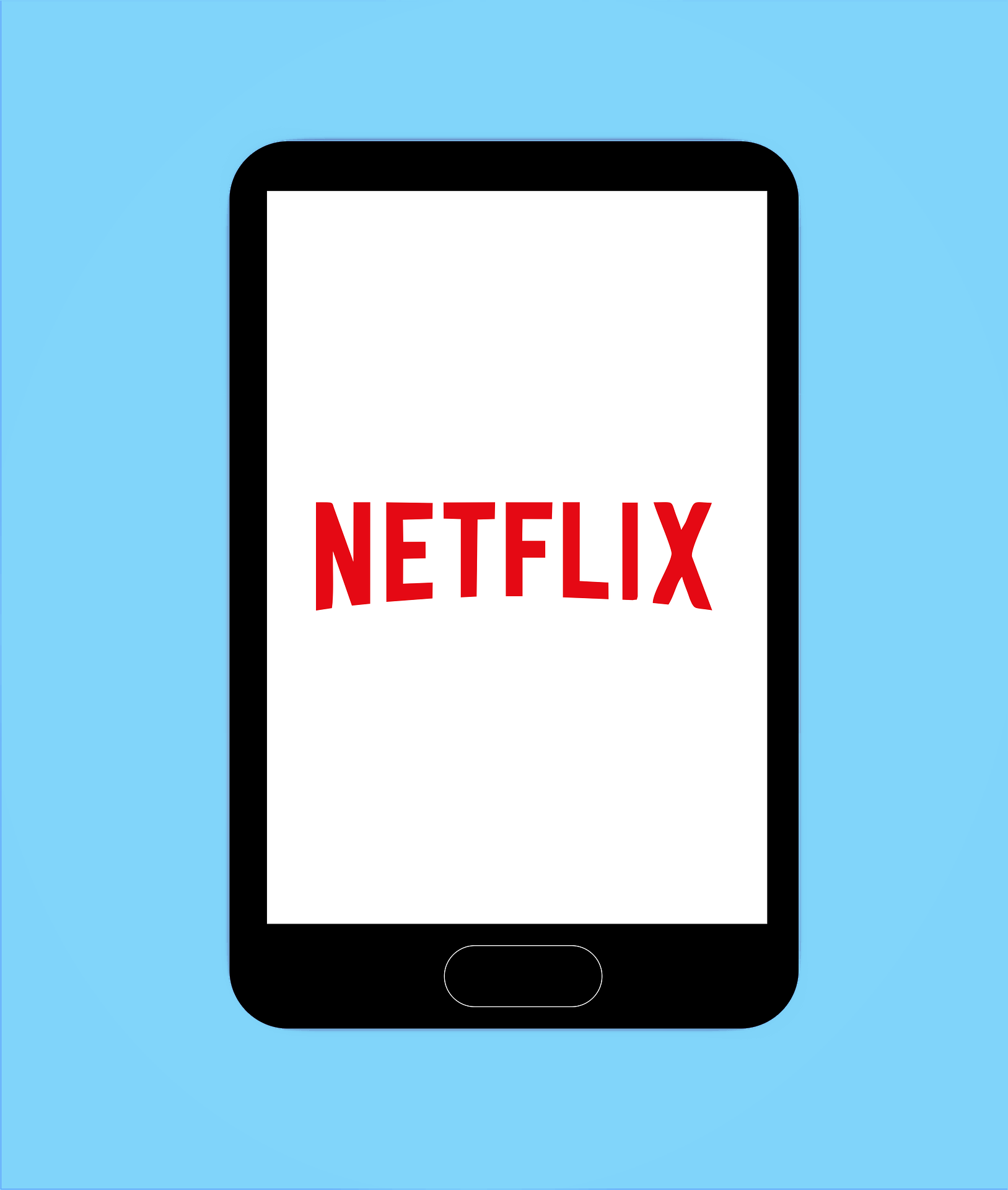 Companies That Are Profiting From VOD
Some examples of companies that are profiting from VOD are Netflix, Amazon Prime Video, Disney+, SlingTV, Hulu, and Pluto TV. As of February 2020, Netflix, the largest VOD provider had 167 million subscribers worldwide and 60 million in the U.S.
Amazon Prime Video had 150 million Prime member subscribers as of February 2020. All Amazon Prime members automatically get Amazon Prime Video with their membership.
Disney+ was launched on November 12th, 2019. Disney announced in February that its streaming service Disney Plus gained 28.6 million subscribers since it launched. Hulu is now owned by Disney and has 30.4 million subscribers which is more than the 22.8 million subscribers in December 2018. 3.2 million of those subscribers pay for Hulu's live TV channel bundle. That number is nearly twice as much as last year's 1.7 million subscribers.
SlingTV has faced increased competition from its competitors. In Q4 2019, they ended up with 2.59 million subscribers.
Unlike the previously mentioned VOD providers, YouTube and Pluto are both free, advertiser-supported video on demand (AVOD) services that offer a large variety of content. YouTube generates revenue from the ads before and during the videos uploaded by users, but also offers a paid subscription for premium content. Pluto TV generates revenue from the ads shown seen during breaks in the programming similar to traditional TV broadcasting.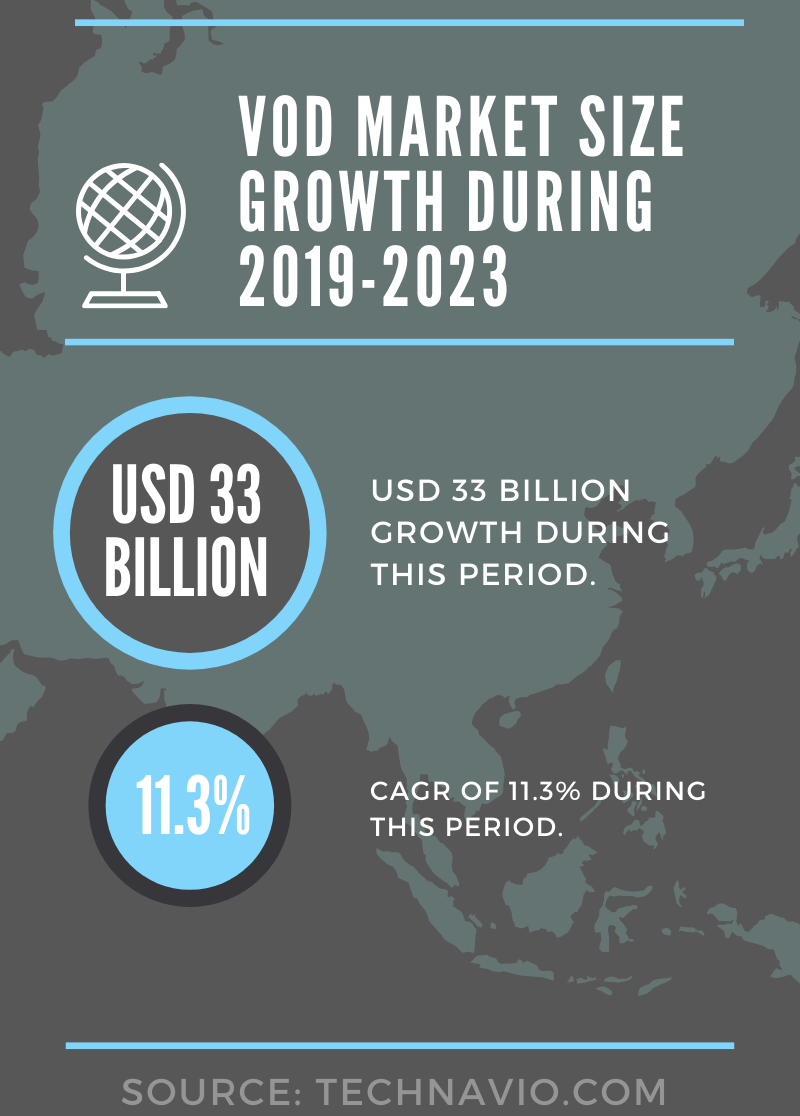 VOD Growth
The global video-on-demand (VOD) market size is expected to grow by USD 33 billion during 2019-2023, at a CAGR of 11.30% during the forecast period. (technavio)
The increase in the use of mobile devices and applications has boosted the growth of video on demand. (technavio)
The increase in mobile ads has also increased AVOD on mobile devices. (technavio)
Mobile apps used by devices such as smartphones and tablets have increased the demand for mobile devices and the number of mobile ads. (technavio)
Mobile ads are an important source of revenue for mobile app developers.
Downloads of applications are continuing to increase, which is in turn causing the revenue of AVOD platforms to also increase. (technavio)
Conclusion
Video On Demand (VOD) is important for most businesses to use both now and in the future to increase their brand exposure and profits. With so much growth projected in the future for VOD, there is plenty of room for other smaller companies to profit from it instead of just the big guys.
The VOD monetization strategies SVOD, AVOD, and TVOD are each different in how they do it, but the primary goal of each of these is to generate revenue from streaming content.
Want to learn more about Lightcast's AVOD, SVOD, and TVOD services, or get a free 30 day trial of Lightcast's award-winning Media Cloud- Live Streaming Platform, Online Video Platform, and Media Management System that gives you the ability to try out almost every feature offered?
By Shawn Ellis
<!- Go to www.addthis.com/dashboard to customize your tools ->