Payment Processing Services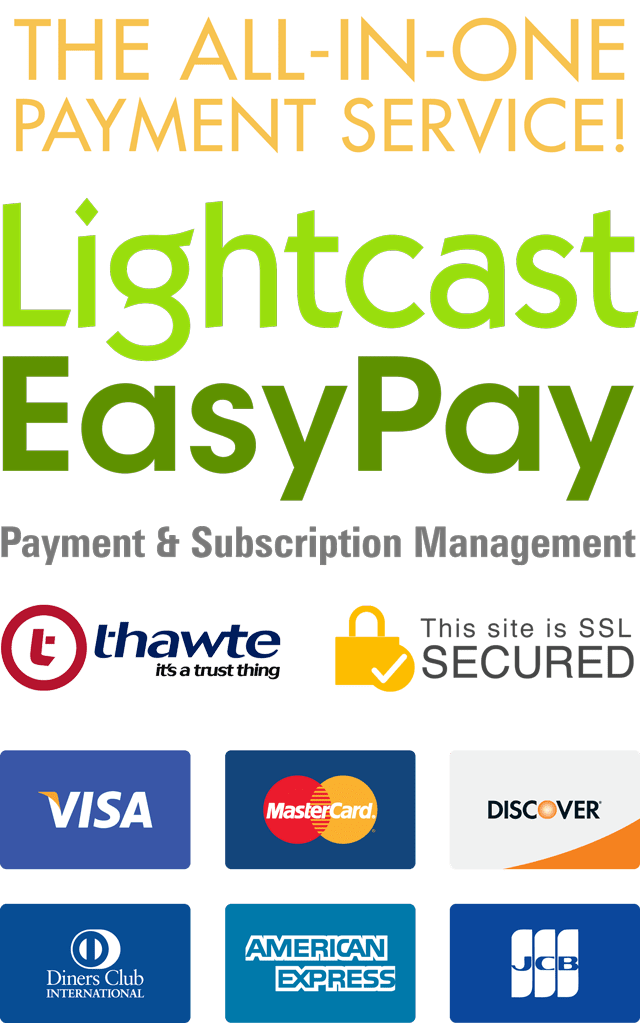 Payment Processing for Subscription Products
The revenue split for payments processed in conjunction with Lightcast's Central Subscriber & Payment Processing System for Web, Mobile and ConnectedTV integration is 80:20. Our clients keep 80% of all subscription payments and Lightcast.com uses 20% for transaction, credit card fees, banking fees, customer support services and licensing for the all applications of the Central Subscriber & Payment Processing System. This spares our clients development investments into their websites, subscriber profiles, databases and merchant services in the range of 5 to 6 figures. You are not obligated to use Lightcast's Central Subscriber & Payment Processing System. If you have your own subscriber management and payment processing system already integrated on your website, you may provide Lightcast.com with the APIs to dock your ConnectedTV and Mobile Apps to your own subscriber and payment processing system. We can provide a requirements & compliance doc and API documentation for your web developers upon request. Please keep in mind that Lightcast's Subscriber & Payment Processing Service is approved for all mobile and ConnectedTV platforms and that all third-party custom setups are subject to review and approval by each publishing platform (such as Roku, GoogleTV and Fire TV).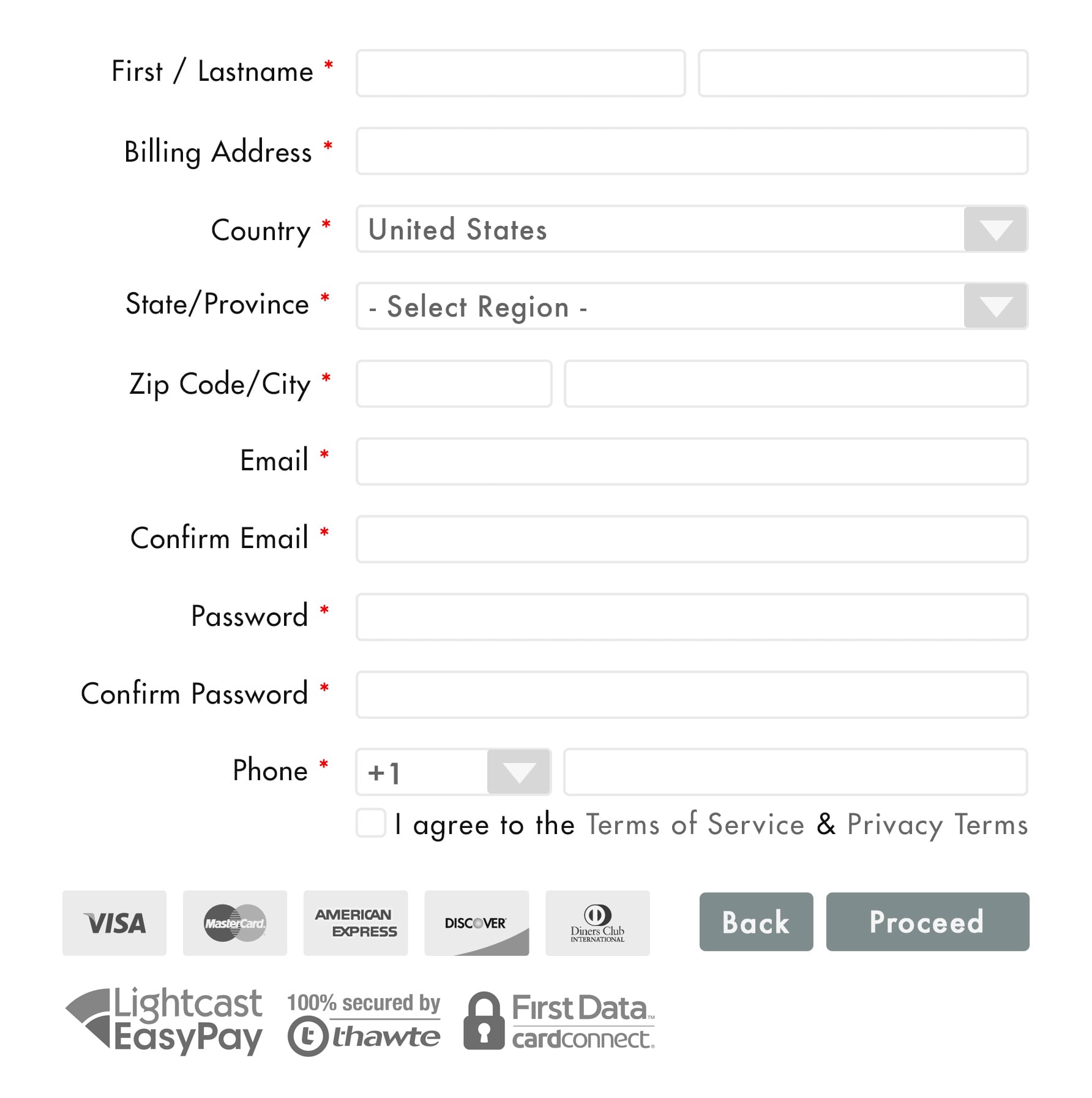 Additional Advantages for Lightcast.com Clients:
- No monthly account fee*
- No monthly transaction minimums
- No additional "per-transaction" fees
- No hidden fees
- No loss of revenue through linking to external payment pages
- No requirement for customers and donors to register
- No paperwork required (instant set up within 15 minutes)
- No approval required & lead "0" time for integration (normally 1-3 months)
- No charge-back fees
- No costs for inquiry and payment resolution
- No credit card contracts with individual cards required

*monthly payment service account fee of $ 39 is waived for all Lightcast.com clients with active service subscription.
How the Volume Fee is calculated:

The 80:20 split covers absolutely everything - all the costs you will be facing with any payment processing service, plus costs which are usually billed separately by several different service providers. The costs covered by the 80:20 split:
Payment Gateway (transaction fees, percentage fees, monthly minimum fee)
Fees of Credit Card Companies (percentage fees, credit card contracts with Visa, MasterCard, American Express and other cards)
Payment Processing (percentage fee and or monthly minimum fee)
Administrative Overhead Costs (charge back fees, fraud handling, payment failure inquiries)
Licensing Fees for the Central Subscriber Handling Software
Subscriber Management Account
Basic Subscriber Support (assisting your Subscribers with registration, change of payment preferences, choice of streaming player)