Try an OTT Platform: Get Your Content Online and On Demand
August 22, 2022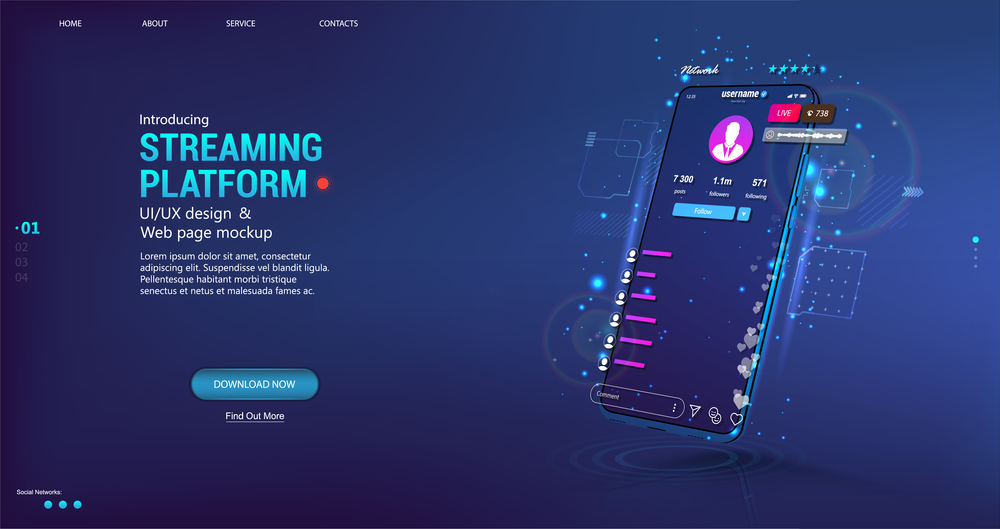 The proliferation of social media platforms means that we now have more options than ever for enjoying digital content. These platforms have received huge benefits from a continuously growing user base, but those benefits don't always extend to the actual creators of the content. Many creative professionals have thus begun to host their content on an over-the-top platform. Here we discuss getting your online content onto an OTT platform.
Build Your Own Brand Ecosystem
Many content creators start out by posting videos on major social platforms like YouTube, Vimeo, or TikTok. This is a great way to develop storytelling skills and build an audience, but limitations with these platforms soon begin to emerge. These large companies take a major portion of the revenue your content generates, and rules about what you can and can't post are subject to frequent changes.

Because of these limitations, many successful content creators eventually decide to create their own channels to showcase their brands with complete freedom. Over-the-top platforms allow creators to control every aspect of their channels, from overall brand voice to the type of content they create and how users access it. This helps distinguish your brand from the sea of other creators in your niche, building a stronger connection between you and your fans.


Take More Control of Your User Experience
When thinking about getting your content online, it's equally important to think about how users will experience it once they find it. You'll want to avoid anything that distracts them, so you can keep them engaged with your channel once they start to enjoy it. This can be challenging with big social platforms, which either drown your visitors in distracting ads or provide them with recommendations that take them away from your channel.

With OTT, there is no third party controlling how you interact with your users. In bypassing the middleman, you have much more power to curate how fans and visitors experience your content. Further, you'll have access to a wider set of tools that allow you to directly engage with fans for higher quality feedback and data that you can use to shape future marketing promotions and campaigns.


Monetize Your Fan Base
If you're the one putting all that time and effort into crafting unique creative content, shouldn't you be the one who benefits when fans begin to discover it? Having your own OTT channel lets you do just that, offering multiple options for monetizing your content in a way that won't alienate your fans. On-demand models such as SVOD and TVOD are great ways to do this.

Subscription video on demand (SVOD) gives your fans access to your content in exchange for paying a subscription fee. This is the familiar model used by major companies such as Netflix and Amazon Prime. In contrast, transactional video on demand (TVOD) allows fans to purchase your content on a pay-per-view basis.

These are a few things to consider about using an over-the-top platform to get your content online. Contact Lightcast to learn more about this exciting new world and maximize the value of your unique content.